Today's Christian Devotion 16-03-2023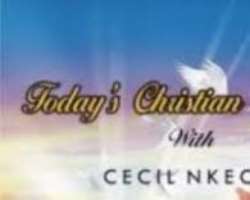 Thank you father for your love and protection in my life. Thank you for your faithfulness, along with your goodness and mercy that surrounds me daily so I will not fear whatever might come against me, in the mighty name of Jesus, amen.
As I observe lent today, may I walk through this season intentionally, removing distractions that take my gaze away from your glory. May I quieten the noise that pulls me from adoration of you and puts my attention on lesser things, in the mighty name of Jesus, amen.
As I go out today, Lord, help me to be wise in the decisions I make. Where various doors have seemed to close, lead me in the direction that you would have me go. Father, I want my life to count, therefore, rearrange my direction as best seems for you so that I will be successful in making a difference, in Jesus mighty name, amen. *Put your trust in the Lord, for he will never fail you*.
Good morning, and have a pleasant day.