Nasarawa ADC Governorship Candidate Withdraws From Election Race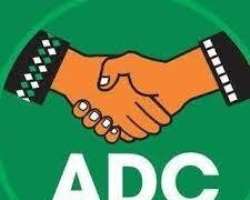 The governorship candidate of the African Democratic Congress (ADC) in Nasarawa State, Godwin Williams Alaku, has stepped down from forthcoming gubernatorial election.
Mr Alaku made this development known by himself on Wednesday while addressing reporters at a press conference organized in Lafia, the state capital, by the Nigeria Union of Journalists (NUJ).
Alaku declared that he has come to terms with party stakeholders and agreed to support the candidate of the All Progressives Congress (APC), Governor Abdullahi Sule, who is seeking re-election.
Speaking ahead of the March 18, 2023 governorship election, Alaku said his decision to withdraw from the race was because Governor Sule had done well in his last four years in office and so residents of the state can continue to enjoy the dividends of democracy under the incumbent leadership of the state.
He said, "We have come to the realistic conclusions that the incumbent governor, Engr AA Sule, has done well since coming into office as the governor of the state from 2019.
"In view of that, I, Hon. Godwin Williams Alaku, have decided to step down as the gubernatorial candidate of the ADC party in Nasarawa State and do hereby plead with all our teeming members of the ADC to come out en masse to vote for Engr AA. Sule of the APC come this Saturday.
"Nasarawa State has been tested in terms of security, economy and transparency in governance, in all of this, Engr. AA Sule has done tremendously well and therefore should be allowed to be in office for the second term.
"This will allow the governor to build on the solid foundation already laid in the last three years."