Dear President-Elect Bola Ahmed Tinubu, Now That You Have Won, Maybe It's Time For Nigeria's First Female CBN Governor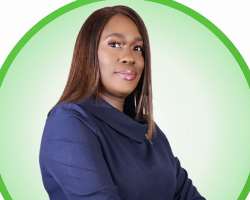 Dear President-Elect Bola Ahmed Tinubu,
Now that you have won, maybe it's time for Nigeria's first female CBN governor.
As we celebrate the 2023 International Women's Day (#IWD2023 #EmbraceEquity) with the theme "Embracing Equity Without Compromising Excellence!", we must remember that gender equity is not just a nice-to-have; it's a must-have. Gender equity needs to be part of Nigeria's DNA. As we reflect on the various reforms, monetary and fiscal policies of the Central Bank of Nigeria and the current harsh realities of some of these reforms, we are reminded of a challenging thought.
The Central Bank of Nigeria is the central bank and apex monetary authority of Nigeria established by the CBN Act of 1958 and commenced operations on 1 July 1959. To date, the CBN has had 11 governors, but no female has ever held this position.
We urge you to fulfil one of the pledges made to Nigerian women during the 2023 presidential campaign, to institutionalise female inclusion and representation in governance. Nigerians need to see the new administration's intentional and prioritised efforts to change the narrative and address the Central Bank's gender gap by consciously appointing a woman, chosen by merit, as the next CBN governor. Nigeria has a pool of qualified women in the financial sector.
The CBN currently needs a transformational change. Research on women's leadership style has shown that while men and women lead in similar ways, there are demonstrated differences in style by gender. Women have been shown to be transformational as opposed to transactional (Bass, 1991). According to McKinsey (2017), if women's economic participation were at the same level as men, $28 trillion could be added to the world's economic growth by 2025.
While acknowledging that female leadership is a very challenging topic, it is of utmost importance that we do not shy away from raising awareness about the absence of a female CBN governor since 1958. Meaningful change can also come from changing the perception of diversity strategies and policies. Quotas on gender balance do not always solve the problem, as they often have a negative connotation, stigmatising those they aim to benefit by making women feel tokenized.
It is also imperative to state that as women, we rightly want to be recognized for our skills and qualifications, rather than just our gender. Nigerian women have fought harder, reached higher, and made space in "the room" for more girls and women to follow. Although not all women in leadership have claimed the word "feminist" as their calling card, we can safely say that each one of them fights for gender equality by excelling in their chosen field. Nigerian women have all the weapons in their hands to become successful CBN governors and stand out in this role, with a pool of qualified and skilled women in the banking and financial sectors.
Over the years, the number of women in financial services in Nigeria has steadily grown, with the CBN governor reporting that women made up 43% of the workforce in 2022. The Governor, Central Bank of Nigeria, Mr. Godwin Emefiele, during the 2022 IWD, stated that "eight out of 23 banks' Chief Executive Officers, representing 35% banks' leadership, are women." As CBN uses the gender diversity model as part of the criteria for approving the membership of boards of institutions under its regulatory purview to break the bias in the Nigerian banking industry, findings strengthen the case for financial inclusion of women to enhance economic growth and foster financial stability.
Let's take a deeper look at the data;
OMFIF's 2021 Gender Balance Index found that of 185 central banks surveyed, only 18 are headed by a woman and only one in six have women in higher positions. According to the United Nations, gender inequality costs the region of sub-Saharan Africa an average of US$95 billion a year. Eliminating gender inequality and empowering women could raise the productive capacity of one billion Africans. IMF analysis shows that a greater presence of women in financial institutions and financial policymaking goes hand in hand with greater financial resilience. And in fintech firms and the corporate sector, more women in leadership is associated with better performance and profitability, respectively.
Ngozi Okonjo-Iweala, currently the Director-General of the World Trade Organization is one of the few Black women and a Nigerian who has given women representation on the biggest stages of global and national power.
We have success stories of Women in Nigeria paving the way for Female Leadership in Central Banks. So, meet Nigerian women leading top banks as MDs, CEOs a development that pushes against decades of male dominance in the sector:
Ireti Samuel-Ogbu of Citibank Nigeria Limited (first time a woman was appointed to the bank's top position after 36 years of operation in Nigeria)
Tomi Somefun of Unity Bank
Nneka Onyeali-Ikpe of Fidelity Bank (She is the first female to occupy the position since the bank's inception in 1988)
Miriam Olusanya of Gtbank,( first female boss in the bank's 31-year history).
Yemisi Edun of FCMB (First Female MD of FCMB)
Halima Buba of SunTrust Bank.
These trends illustrate that there is progress in gender balance in the financial sector, but this progress is sluggish and requires an intentional effort to help Mr. President – Elect look at policies on the empowerment of women, in line with your manifesto as we celebrate the 2023 International women's day.
Thus, to the many Nigerian women above and the many others not mentioned here who are managing multimillion-dollar funds, running companies in the financial sector, working as investment professionals, Nigeria, salutes you all!
Women are remarkable game changers and having a female as CBN governor in Nigeria under your administration will make a positive history.
As the trend globally is shifting from a sense of obligation (a.k.a. the right thing to do) to a strategic decision (a.k.a. the key thing to do), So having a female CBN Governor is not a matter of filling a quota, but a strategy to make history and re-shape the reforms, monetary and fiscal policy of Nigeria to better the economic fortune of Nigeria. As two factors have pushed for greater gender balance - the global financial crisis and a growing ethical pressure (to ignore, condone, or even participate in illegal activity such as money laundering or fraud)
Studies have shown that the share of women globally on banking supervision boards also appears to be associated with bank stability.
A 2018 study by the IMF showed that greater inclusion of women as regulators of financial services have benefits beyond addressing gender inequality. Narrowing the gender gap has fostered greater stability in the banking system and enhanced economic growth.
Speaking at the 2019 CBN Commemoration of the International Women's Day (IWD) with the theme: 'Investing for Equality, Balance for Better', the apex bank boss – Governor Emefiele stated that despite overwhelming evidence that gender equality remained a driver for economic growth and prerequisite for achieving the 2030 global development agenda (The Sustainable Development Goals), progress in gender parity had been slow.
Based on the data, comments, finding and reviews, getting women into positions of leadership in CBN should be prioritised and treated with urgency. As in reflecting on the Nigerian apex bank and the recent reforms and monetary policy, one cannot help but wonder if the narrative will be different with a woman at the helm of affairs.
The goal is to make a statement—shatter stereotypes, open minds, and impact the role of women in the new administration, especially at the apex bank.
Nigeria cannot afford to leave women behind. We must ask serious questions about what can be done. Women play a crucial role in shaping society and driving positive change, we deserve to be recognised.
The president elect needs to fulfil his pledge to the Nigerian women by adapting a pro-gender equality policy to Nigeria's unique circumstances. A qualified and skilled female as the next governor of CBN is a dividend not just for women, but for everyone.
Bawo's Profile
Bawo Egbakhumeh is a Senior Anti-Money Laundering Specialist & Counter-Fraud Executive with over 20 years of experience in A-rated financial institutions. Her expertise lies in successfully managing and implementing anti-money laundering (AML) and counter-fraud programs resulting in significant reductions in financial losses due to fraud. As Chief Operating Officer of the Africa Academy for Counter-fraud and Anti-corruption Studies, Bawo helped equip senior financial leaders with skills that resulted in a 30% increase in Counter-Fraud -related recoveries.
She is US trained with the Certified Anti-Money Laundering Specialist (CAMS); Certified Fraud Examiner (CFE); Designate Compliance Professional (DCP); an MBA from University of Lagos as well as the Associateship of the Chartered Institute of Bankers (ACIB). Bawo's natural leadership skills, excellent communication skills, and proven track record of successfully managing complex projects and teams make her a valuable asset to any financial institution.