DSS Operatives Arrest Abia INEC Resident Electoral Commissioner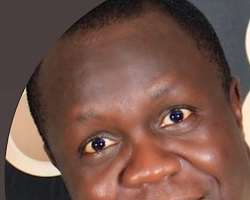 The Resident Electoral Commissioner (REC) of the Independent National Electoral Commission (INEC) in Abia State, Prof. Ike Uzochukwu, has reportedly been arrested by operatives of the Department of State Services (DSS).
According to reports, Uzochukwu was arrested on Sunday after he went into hiding in Hotel Royal Damgrete in Umuahia during the Presidential and National Assembly elections held in Abia State.
Uzochukwu was apprehended in his hotel room after the secret police broke into his room following his refusal to open the door when he was asked to do so.
The INEC Director of Admin in the State has been asked to take over the election process in the state following the REC's arrest.
A source said: "He has been in hiding and not picking calls. The National Chairman has tried to reach him several times but be is not picking."