Gunmen Storm Mimi's Place, Havana Cinema In Owerri , Over 20 Staff Abducted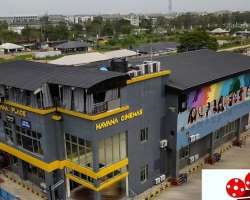 The residents of Owerri, the capital of Imo State have been thrown into tension following a reported invasion of Havana Cinema and Mimi's Place premises by some unknown gunmen allegedly working with the state government.
An eyewitness who recounted the incident, held that the invasion looked like a robbery operation.
The source added that over 50 armed gunmen alongside some staff of Imo Internal Revenue Service, IIRS gained entrance into the premises and opened fire as they shot sporadically scaring away customers and passersby.
According to reports, no fewer than twenty staffs working at Mimi's Place and Havana Cinema were whisked away by the gunmen to an unknown destination following the incident.
Report also had it that the All Seasons Avenue was shut down as there was no vehicular movement due to the sporadic shootings by the armed gunmen who besieged the premises in company of Imo State government's agents (IIRS officials).
The eyewitness was quoted as saying: "The surprising aspect of the whole scenario was that some staffs of the IIRS that wore media jackets were seen taking video and pictures of the commando-like operation, only God knows what their agenda was."
Meanwhile, it was learnt that the management of Mimi's Place and Havana Cinema has already gone on air to draw attention of Imo residents and the general public to the attack on their business premises.