Redefining Feminism As A Phenomenon Of Gender Equity In Nigeria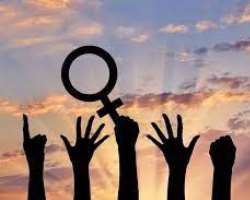 Globally acknowledged Nigerian author, Chimamanda Ngozi Adichie stated in one of her books titled: "We Should All Be Feminist" that "the problem with gender is that it prescribes how we should be other than recognizing how we are." One of the challenges we all have to face as individuals is living up to gender expectations. We live in societies where men are considered to be in charge and superior to women. Over the years, the need for equality and inclusivity of not just the female gender but both genders has led to the rise of feminism.
Feminism is a range of social-political movements and ideologies that aim to define and establish the political, economic, personal and social equality of women's right and interest on the basis of equality of both sexes. Feminism holds the position that societies most times prioritize the male point of view and that women are treated unjustly in those societies. It is therefore built on the foundation of inclusivity of both the male and female gender in the society. Shall we then talk about what feminism is not and what it is?
Over the years, there have been different misconceptions and misinterpretations as to what feminism is. Without any doubt, feminism is not only favorable to women. One of the biggest misconception about feminism is that it favours only women. Since feminism is built on the foundation of equality of both sexes, it is therefore not just favourable to the female gender. The movement hinges on the fact that there's nothing bad in men being weak, vulnerable or emotional since they are humans. It is about objecting the notion that men must always pay the bills to prove their masculinity. Feminism means seeing absolutely nothing wrong in a boy having his favourite colour to be pink or yellow. It means shunning statements like "boys don't cry", "be a man", "men shouldn't show emotions" and so on.
Feminism is not about viewing men as competitors against women.
Many a people, most especially Nigeria, believes feminists see themselves as a competition again men. Feminism isn't a man versus woman advocacy, it is equality versus patriarchy. If men can be active participants in the political, economic and social growth of the country, why can't women be? Feminists believe in the active participation of both gender. Females active participation in activities should not be viewed as a competition against males but should be encouraged.
Feminism is not an advocacy for female dominance. There's a misconception that feminism is an advocacy for female dominance. In the real sense, feminism is an advocacy for equal inclusivity and embrace of both genders. We shouldn't see any problem when a girl develops interest in sporting activities or if a woman decides to contest in the next presidential election. Feminism is seeking respectful attitude towards women and their interests which shouldn't be misinterpreted as some form of dominance.
Feminism is not hating men and marriage. Many people assume that feminists hate men and so, they don't get married or have children. They assume feminist crusaders are against the notion of men being the head of the family and are in support of divorce. Whereas, feminism is about having equal roles and responsibilities in marriage. Feminism means understanding that both the wife and the husband are decision makers in marriage. There are several other misconceptions about feminist such as saying feminism supports abortion, LGBTQ, divorces and so on.
To end, feminism is a battle against inequality and patriarchy, and can be waged by all genders as being a feminist is not gender specific. Men can be feminists. Anybody can decide to be a feminist as long as there is a complete and proper understanding of what feminism is. We all need to stop living up to the cultural and gender expectations and start being true to ourselves.
Calfos Boluwatife Rukayat is a student writing from Lagos State University
Disclaimer:

"The views/contents expressed in this article are the sole responsibility of the author(s) and do not necessarily reflect those of The Nigerian Voice. The Nigerian Voice will not be responsible or liable for any inaccurate or incorrect statements contained in this article."