Nollywood Should Show Homosexual Actors – Nigerian Gay Actor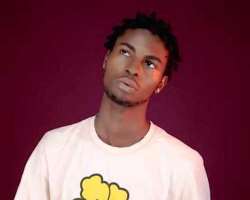 The homosexual lobby like the Biblical devil who roams around like a roaring lion seeking whom to devour clearly doesn't give up in its unbridled quest to perpetually entrench 'human rights' and 'equality' all over the world.
When they couldn't get the Nigerian Senate to do their evil bidding, they are now targeting unsuspecting and tragically permissive Nigerians through the deft use of the media, music, and movies.
It is no news that Nollywood is the largest movie maker in Africa and the third largest in the world after Hollywood and Bollywood which makes it the perfect ally for this abominable agenda to permeate the living rooms of Nigerians.
It is no news that the foremost gay rights organization in Nigeria, The Initiative for Equal Rights (TIERS) has produced some movies like Hell or High Water, We don't live here anymore, Everything in Between, Veil of Silence in a bid to radically push homosexuality acceptance in Nigeria. What do you make out of the fact that We don't live here anymore was openly premiered by Imax Cinemas in the full glare of the public with probably some innocent children watching it with the event attended by some prominent Nollywood actors and many celebrities despite the fact that there is a law in the country criminalizing homosexuality as reported by Thisday Newspapers four years ago?
A Port-Harcourt-Based Gay Rights Platform, NoStringsNG interviewed a young actor – Kelly Joseph who spoke about his role in Tack, a gay-themed family gay drama.
The rather obscure actor said that LGBTQ people deserved to have a voice in Nollywood since storytelling is a very powerful tool for societal change.
I have been an unrepentant advocate of the regulation of both the new and social media despite the virulent criticisms against my person. While as a journalist and writer, I am an unrepentant apologist of press freedom, the liberty of the press should also be subjected to regulations in order to avoid chaos.
NoStringsNG shouldn't even exist in the first place since there is an anti-gay law in the land. Who is regulating the presence and activities of Nigerian NGOs for such an anomaly to exist?
The interview should never have been published as well as children who have unfettered access to the internet may read this which will give their vulnerable and impressionable minds some strange ideas which they may want to experiment with.
In an era of the primacy of human capital development in knowledge-driven economies, Nollywood should export our beautiful heterosexual culture and effectively monetize it as an alternative to crude oil; enough of this sinister liberal agenda!