Salute To A Great Son Of Imo State, An Academic Guru And Astute Politician.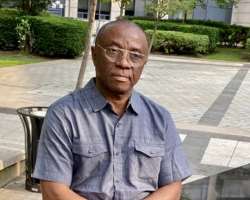 Chief Hon. Ifeanyi Inno Nnadi
Today I rise to celebrate a great and illustrious son of Oguta LGA, Imo State who hails from Ejemekwuru Ancient Kingdom. A Nigerian-Canadian figure par excellence.
Though belated, I choose to keep the flag of celebration flying as a birthday of a great man does not end in one day. On that note, I celebrate a great man, an academic guru, political mentor to many, expert on economy, brilliant banker of repute, excellent gentleman and patriotic citizen.
Born 27th November some years back, you have risen with great pride of human existence following your contributions to both God and humanity. You excelled in all your endeavours. In academics you topped your mates, in work service you redefined the banking sector, in politics you have played it with the most adorable human face.
Without mincing words, you are someone we have come to know that believes in teaching people how to fish and not giving them fishes to eat. With that, you have drawn so many people to yourself and earned so much respect from people that have come across you.
Sir, I heartily Congratulate you on your new age. Happy birthday Chief Hon. Ifeanyi Inno Nnadi. Many happy returns!!!
Signed
Comr Ekeh Ifeanyi Chimezie.
(On behalf of your admirers and Compatriots)