Success For Digital Africa's "Talent 4 Startups" Pilot Program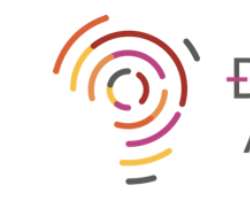 In 2022, Digital Africa, in partnership with Make-IT in Africa, launched Talent 4 Startups, a pilot program whose objective is to improve the employability of African talent in startups through fully-funded trainings. The program was designed on the basis of a repository of skills and jobs required by startups on the continent, developed with Edtech Connections.
By 2030, the digital skills gap in Africa will reach 230 million jobs, yet only 690,000 professionals in the sector have been identified to date. More than 70% of African companies say they cannot find locally the skills they need to grow. In this context, training tech talent and placing them in jobs is becoming the key challenge to accelerate the continent's digital transformation. Startups emphasize the need to strengthen their technical and entrepreneurial skills to accelerate their development.
Digital Africa brought together all partners involved in Talent 4 Startups on November 8th and 9th at the D-HUB in Dakar to highlight the challenges that remain between training digital talent and their placement in startups, and to discuss the next steps of the project.
More than ever, Digital Africa wishes to reinforce its action with the actors in the field, in order to train more young talent during the next edition of the "Talent 4 Startups" program.
By 2025, the program aims to finance 1,000 trainings in the tech and digital sectors in Africa and to co-construct the means to build a "talent pool".
Built through a multi-stakeholder approach, this program was developed by Digital Africa in partnership with Make-IT in Africa, a project implemented by Deutsche Gesellschaft für Internationale Zusammenarbeit (GIZ) GmbH on behalf of the German Federal Ministry for Economic Cooperation and Development (BMZ).
Key figures of the "Talents 4 Startups" program:
-> 10300 applicants to the program
-> More than 280 students trained
-> Training in 8 of the most in-demand professions identified in the skills and jobs repository
Full Stack developers / Front end and back end developers / Data scientists and analysts / Software engineers and Full Stack engineers / Mobile and Web developers / Digital Marketers / Growth hackers/engineers
-> By 9 Digital Education Providers selected following a call for proposals targeted at training organizations operating on the continent
Algrowithm / Blossom Academy / Edacy / Kinshasa Digital Academy / Moringa School / Open Classrooms / Sayna / Simplon MCS / Simplon Ivory Coast
-> in 10 countries
Democratic Republic of Congo / Nigeria / Ghana / Kenya / Senegal / Cameroon / Ivory Coast / Madagascar / Algeria / Morocco
For further information, please contact :
Sylvère-Henry Cissé – [email protected]