NOLLYWOOD ACTORS WHO FEATURE IN SHODDY MOVIES REVEALED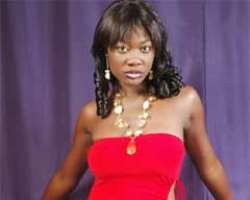 Names of some Nollywood actors who feature in substandard movies but get well paid have been named. These actors and actresses whose artistic proficiencies have earned them several laurels and accolades are said to be caring less about the storylines or quality of movies they are asked to feature in but are concerned only about the money being paid for such jobs.
The producers and marketers of these adulterated Nollywood works,
www.nollywoodgists.com learnt, pay the characters in the movie very well but the production and storyline of the movie are always nothing to write home about.
The Nollywood extension in Asaba area of Delta State, that has made a whole mess of the film industry in Nigeria with their constant poor production quality given to them by some amateur marketers to achieve low-budgeted film with recycling of baseless and untreated stories, has been held responsible for the inferior movies featuring stars like Jim Iyke, Mercy Johnson, Tonto Dike, Olu Jacob, Ini Edo and many others.
"Most of these films, www.nollywoodgists.com gathered, are being produced by illiterates, mediocre and directed by some green horns in the industry just to make ends meet. These marketers are now taking the business for granted and the hungry stars accepting conditions that are unprofessional like making one actor to participate in three movies produced by one person in the same location and with the same costume. Most times, we were informed that actors and actresses lose concentration, thus leading to clash of roles and poor performance from the actors/actresses and the director on set. Names of directors who fall in this category include Solo Amaco, Chdi Chijioke and others. They don't only demand for sex but as well ask for gifts and money from the female actresses before engaging them in movies. All these nefarious acts have immensely contributed to the gradual collapse of the whole system and should be put to a stop by the authorities in charge of the affair."