WHY US GOVT SHOULD BE CAUTIONED OVER POLICY ON NIGERIA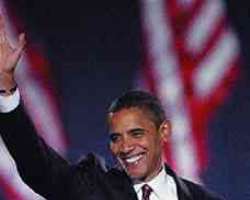 It is right time we caution the world powers, particularly the US Government officials to watch their statements and comments on the domestic politics in Nigeria. President Barack Obama's administration needs to call his secretaries to order, because their unguided statements concerning Nigeria's journey to democratic governance is already causing bad blood in some quarters.
It has been observed often, we hear that US has backed this or that candidate for presidential election coming up in 2011. For example, over three months ago, papers were reporting that, the US has backed IBB to run for the presidential election in 2011. Again, on Friday, May 28, on the front page of Daily Sun, it was written boldly that 'US backs Jonathan, the incumbent president of Nigeria to run in the 2011 presidential election.
Since US has not thought it necessary to clear the air on those statements, neither did their embassy here make comments on it, I believe it is necessary to warn US not to destabilize our democracy through the statements of its secretaries. What someone would not accept is better he does not venture to try it on another person. I believe, US will never tolerate such statements from any of our ministers carrying the weight of Nigerian Government to back a particular party or candidate in election coming up in America.
It is clear that, US is our friend and that they are concerned about what is happening here in Nigeria. They should try to limit such to the diplomatic assistance in terms of technology, logistics and other advice which would be of benefit to the whole country. The thinking of many people may be that America has gotten a candidate whom they want emerged as the President come 2011, whereas it may not be correct. And that is why we should caution those who represent governments.
Nigerian politicians also need a hard knock for not rising to Nigerians' expectations. They have bastardized our chances of really living up to the standard like other countries in the world. Our politicians have made us to remain backward, they are so greedy, selfish and very arrogant. The way they waste our financial resources despite the level of poverty in the country should make them to be ashamed.
Let us look at this issue of zoning very carefully. Even thought it goes against democratic way of doing things in the western world, it had helped us greatly to stabilize our democracy. Every zone decided to give peace a chance waiting for its turn. They have the hope, they held to their own date. For example, with the way Obasanjo ruled this country for eight years like he was ruling his farm in Otta, people endured it, they did not mind. Northern zones, South-South and South East crossed their legs waiting for their turn. Let us be sincere to ourselves, is it not possible to find a capable person to be a good president? It is only a spoiler who would say that, zoning will not give us the correct candidates for the presidency in the country.
When it was the turn of the North to produce a candidate to contest for the presidency, they did, we don't want to know who chose their candidate for them because I believe we have able leaders there. They produced Alhaji Musa Yar' Adua who was supposed to rule for eight years because of the zoning arrangement through gentleman's agreement.
Unfortunately, death came and took the president away. The vice president became the president. That is what our constitution says. Even as Jonathan became the president, he was there to complete the four years term of Yar'Adua. Going by the arrangement of the zoning and the gentleman's agreement, the North should complete their eight years in the office before it gets to South-South where Goodluck belongs. This was part of the issue, which the PDP was battling with, during sickness and eventual death of Yar'Adua because, the North was hell-bent it was their mandate. The whole world should note that, those who are denying zoning calling it as mere gentleman's agreement are wicked, greedy and evil.
It was not presidency alone that was zoned, every other political position was zoned accordingly. For example, if the president comes from the North, the vice president would come from the South and the chairman of the party. They believe that, as the president is powerful, the weight of the vice president and the chairman of the party put together will match them. Senate leadership goes to another zone and the speaker goes to another direction for easy distribution and spread of positions, so as to discourage marginalization of a particular zone.
Anybody campaigning against the zoning at this point in-time when a zone had benefited from it is not sincere and should be regarded as greedy, selfish and enemy of unity. If anyone is to work against the zoning in PDP as the case may be, it should not be Obasanjo who had never been interested in democracy in his life. But he was brought out from the prison yard in order to start a new life and he benefited in the zoning arrangement. I remember then that the senior members of PDP were saying it with seriousness that zoning was in existence during the Second Republic and that it was the military who came to destroy that arrangement. Otherwise, according to them, the whole exercise would have gone round the three major zones in the country.
It is not that those who are campaigning against it, now, particularly Obasanjo did not know that arrangement is the gentleman's agreement to move the presidency round. But, they only want to try their luck and fool Nigerians, that it was unconstitutional and undemocratic in nature. They are only protecting their personal interest. Obasanjo sat in Ota with few disciples and they shared the political offices among themselves. They were only trying to use Jonathan to actualize their dream.