2023: The Church Will Vote For Peter Obi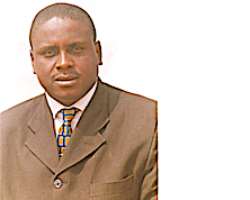 The church in Nigerian will massively vote for Peter Obi in the coming 2023 presidential election and his opponents already know this. And not just the church, Muslims and traditionalists will also do same. In fact, Muslims are at the forefront of this struggle for the emancipation of our besieged great country. Christians from all denominations, the youths from all the sections of the country and the Nigeria masses have suddenly woken up and are determined to resist this satanic onslaught on our existence and progress. They want to take back their country. The church cannot afford to sleep or make any mistake now. It will be very suicidal. We must choose between the light and darkness. The hand-writing is clearly on the wall that these corrupt dark forces, looters, bigots want to hijack our nation and also rubbish our faith. By their actions they have already told us that in Nigeria Christians don't matter. They have pushed the church to the wall. And the ministers and their congregations have decided to back the best candidate – Peter Obi. These people have also told the young people that they can do without them. True. Now, mark this, the church in Nigeria will give Obi more than ninety per cent of her votes. You can see the signs. Watch the video on his visits to some on the places – Dunamis Church Abuja, Redemption Church camp, Assemblies of God camp, Okpoto and many others and you will understand what we are saying here. You can find them on Youtube. It was like welcoming a messiah. Those were the voice of the church. The true voice of Nigerians. And we are told that the voice of the people is the voice of God. Yes, Nigerians have rightly recognized their messiah who is coming to save the sinking nation. And it is also interesting that the ministers are leading this restoration are not even from the man's denomination or tribe. Great! They chose to stand between hopelessness and hopeful. Between the people and the enemies. Between sinking and restoration. Between the dark past and the reassuring future. Just search for the messages of Pastor Paul Enenche, Sarah Omakwu, Bishop Abioye, Paul Adefarasin, etc. In fact, the man in Port Harcourt in a veiled message said that we should not vote for parties or adults that wear pampers this time. Like many of us, he also warned for the consequences of making any mistake now. 'Pastor' OBJ called the other two contenders six and half a dozen. Yes, I called him pastor because he also read theology. And you can't believe it I cried after listening to Paul Enenche's message. So there is still hope for Nigeria? I now believe that there is a divine purpose for this terribly raped and traumatized country.
But it is not just because Obi is a Christian. No. If he goes to the mosques it will be the same. Let them invite him and you will see for yourself. You saw what happened when made a personal visit to Kaduna and some other northern states. The practically mobbed him. Even with the traditionalists because I saw how the revered masquerade (Ajofia Nnewi) was greeting him the other time. Yes, he is accepted by all. He is accepted by both men and gods. By spirits and humans. He is God-sent! He came at the right time and with the right message – when the nation was about to collapse. When we became terribly divided along tribal, religious and sectional lines. He came when most Nigerians could hardly eat or provide for their families. He came when our educational system was about to collapse completely. Obi came when we were all surrounded, harassed, traumatized and it looked as if we have been deliberately handed over to our enemies to slaughter at will. When corruption has been taken to an incredible height- when public servants can easily steal hundreds of billions, re-loot the loots under their custody. When we thought that there was no hope again. That was when Obi appeared on the scene. Sure, he came to heal, unify and restore. For now, he looks like the most competent and most trusted among all that are currently jostling for the position. Why? He is an upright man. Incorruptible. A patriot. He is a true nationalist. Look at his support base – youths, ordinary Nigerians, artisans, students, elder statesmen, professionals and labor leaders from all sections, religions and tribes. This is why the church in Nigeria is standing by him and will vote massively, totally for him. Indeed, there is a new united and progressive Nigeria in the making. Nigerians have taken over their country and never again shall we allow our destiny to be 'kidnapped.' by those thieving, fakes, liars and bigots. Somebody rightly referred to what is happening now as a Nigerian Project. Yes, it is. None of his opponents or critics can match his level of integrity, honesty and selflessness. Or can you show me any? His integrity is so intimidating that his opponents are already panicking and looking very helpless.
As I write this article, I stumbled on a video where Peter Obi was addressing people and was carefully, with details and records enumerating what he left for his successor in Anambra State. Monies in different currencies. He will call the amount, the bank, the date – everything. My God! This was when others were leaving heavy debts, unpaid gratuities and pensions, abandoned and fictitious projects, he left hundreds of millions of dollars, tens of billions of naira and other assets for his people. The records are there. And what shocked me most was when he said that he can give account of every million his government received. He said that as a governor he did not appropriate any landed or moveable property to himself during his tenure or while leaving office. Imagine that. In Nigeria? We have never seen this type before. I mean, when others are stealing, empting their state treasuries and even stealing the borrowed funds. You know after plundering the treasury they also pay themselves billions in severance and pensions. Yes, pension for life for the thieves! Here they steal, corner most of the borrow funds and leave the state of nation to struggle with the repayment for generations. Or is it not before us that they are re-looting the loots. The Briton once said that we are fantastically corrupt, but I want to add that we are also fantastically heartless and wicked! This is the environment where you are fortunate to find somebody like Mr. Peter Obi. I am tempted to change his name to Saint Peter Obi. True. We are told that it is only righteousness that can exalt, prosper a nation. Even as a minister, I am challenged by this guy's level of integrity, honesty and selflessness. The church from the North, South, West and East, all denominations will massively, totally vote for Obi in the coming Presidential election. That is our position and also our duty. The pastors, GOs must mobilize their member and associates to cast their vote for him. We cannot afford to work against the truth, righteousness and against God. The traumatized Nigerians are looking up to the church now. For those few black sheep that may try to betray this position and go for the Naaman's gifts, they will also surely receive Gehazi's leprosy. Share this message. Please, we will continue. May God bless Nigerian!
Rev Gabriel Agbo is the author of the books / audiobooks: Power of Midnight Prayer, Receive Your Healing, Breaking Generational Curses: Claiming Your Freedom, Never Again!, I Shall Not Die, Move Forward, Power of Sacrifice, Prepare for that battle and many others. Tel: 08037113283 E-mail: [email protected] Website www.authorsden.com/pastorgabrielnagbo Twitter: pastorgabagbo
Disclaimer:

"The views/contents expressed in this article are the sole responsibility of the author(s) and do not necessarily reflect those of The Nigerian Voice. The Nigerian Voice will not be responsible or liable for any inaccurate or incorrect statements contained in this article."