2023 : Shun Thuggery, Violence - Ogba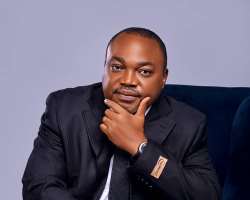 Prince Emmanuel Samuel Ogba (Action Democratic Party (ADP) gubernatorial candidate in Delta State)
Action Democratic Party (ADP) gubernatorial candidate in Delta State, Prince Emmanuel Samuel Ogba, has urged Nigerian youths to shun thuggrey violence and trading of their votes for money in the forthcoming elections.
Speaking to journalists at Port Harcourt International Airport Omogwa over the weekend, Ogba who described youths as the engine house of the nation's population, said it is not enough for Nigerian youths to continue to wail and cry over poor governance and its negative impacts in the country but to rather take their destiny in their hands to vote in credible leaders in positions of trust at national, state, and local levels of government.
" To vote in credible leaders, you must shun thuggrey, violence, selling of votes, tribalism and such things that have continued to keep us where we are today.
" Do not allow the influence of money in deciding who you should vote into office because by doing so you have traded off your future and the leader will see our democracy like trading activity".
He regretted that youths have mortgaged their future and that their children to come because of peanuts they collect from irresponsible and fraudulent politicians.
He stressed that Nigeria has enormous potentials in all sectors of the economy but that unfortunately we have not gotten our leadership right hence our woes in health, education, agriculture, ICT, economy , security,and even needed infrastructure needed for meaningful living in a modern world.