The Dubiety Of A Retired Official Of Federal Road Safety Corps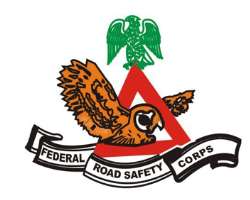 A certain retired official of Federal Road Safety Corps (FRSC) who was born over sixty two yaers ago is a man that owes the EFCC a visit. A character that attended community primary/secondary schools , which moulded his later primitive attitude and virtues. His below average performance in his WASC could only secure him admission into a Western Nigerian Polytechnic where he was aided to pass out in early 1980s.. Upon completion of his HND, he had his NYSC, he roamed the streets of lbadan and Lagos looking for a white collar job.
It is believed that while in school, he belonged to several dreaded fraternity clubs that were noted for unleashing terror on innocent students. His active involvement in these clubs afforded him sufficient contact with the powers-that-be who later conscripted him as holding leader for tomorrow. Without any formal experience in public organisation, other than the one NYSC compulsory national service, he was assigned a rank over and his colleagues.
This foundational career placement error later created some form of falsehood about him and gradually infused some weird make belief and complex or illogical arrogance. He was projected with bogus relevance and the myth of his indispensibility in FRSC.
However, in 2012, the nondescript personality, laying bare the reality before his booth lickersas he was uplifted in the agency. Even though the age parameter for his exit was overlooked. he, of course, ought to have taken a bow, but in a very curious manner and against the norm of Public Service Rules, his stay at the agency was extended. The consequences of this was with negative effects.
The score card of this former employee of FRSC can better be captured as follows : he promoted nepotism and tribalism. He appointed persons of his tribe who stood in as ready leakages/tools abnoxious services. In this group we had his tribesmen head head all logistics of the Corps ACM (TSD), the Ag. CITO (Info.Technology), Head of Operations, Head of Public Education, as well as the most attractive Zonal Commands; ( RS 6 & 5) were headed by his kinsmen. His chief errand boy of all time headed Public Education with inappropriate rank. He also planted his foot soldiers in strategic positions and administration of unspeakable sleaze.
The height of abuse of power reached it's crescendo when conspired and auctioned several functional patrol vehicles, recovery heavy duty trucks as well as ambulances to his agents at ridiculous prices.
The scandalous 'renovation' of the agency's Hqtrs with a humongous sum of N78 million naira is still fresh in the minds of his former colleagues
There were several conspiracies of organising below average workshops/seminars without need assessment. His interest most probably was not the content of these workshops, but the money that would go into individual pockets.
Please, what is EFCC still waiting for? Don't we have Whistle Blowing Policy in the country.This is but a clue for EFCC to swing into action and do the needful.