Goodseed Daily Devotional 4th August 2022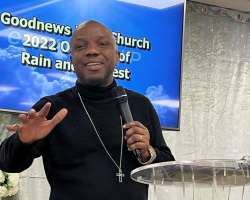 Title: Protected in Christ.
1 John 5:18 KJV
[18] We know that whosoever is born of God sinneth not; but he that is begotten of God keepeth himself, and that wicked one toucheth him not.
We have a covenant of protection of God in his word which we need to activate in our everyday lives
Psalm 105 v 8
God always stand by his covenant the commitment he made to a thousand generations.
When we are joined in a covenant with God he promised to look after and protect us always. When we are covered with his protection in Christ anywhere, we go we are safe -Amen
Psalm 91 v 5- 8
You shall not be afraid of the terror by night nor the arrow that flies by day nor the pestilence that walk-in darkness nor the destruction that lay waste at noon day-Amen It also says a thousand may fall at your side and ten thousand at your right hand, but it shall not come near you. Praise God for his protection.
We can get that only with Christ no one else – if you feel afraid by what's happening around you look up to Christ for your protection and HE will shield you.
Angelic protection is part of every believer inheritance as a child of God, God assigned ministering angels to his children and their households. So, we need to activate our angels of protection daily in the name of Jesus.
Luke 4 v 10
He shall give his angels charge over you to keep you and God will do that for you to protect you.
Prayer
Lord, I thank you for your divine protection upon your children for those who have a covenant with you. Lord sustain your children and protect them from every wickedness of the devil and thankyou you given us angels to protect us in Jesus' name Amen