Good Governance, Pan-African Synergy Crucial To Kicking Polio Out Of Africa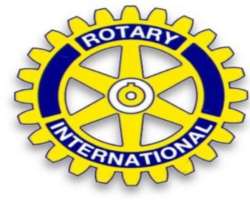 ABUJA, July 23, (THEWILL) - Rotary's promise to kick polio out of Africa and the world received a big boost today from Celtel founder Mo Ibrahim when he called upon African leaders who met this week at the 15th African Union Summit in Kampala to finish the job of polio eradication, Rotary International said in a statement made available to THEWILL.
"While the fight against polio has been overwhelmingly successful, it's important to remember that it has not been won. Although numbers of new cases have drastically decreased, outbreaks and epidemics are a constant threat. This is not the time to relax and say 'job done'," said the Sudanese-born telecommunication entrepreneur.
Ibrahim founded the Mo Ibrahim Foundation to promote good governance and support leadership that will improve the economic and social prospects of the people of Africa. The Foundation's Honorary Laureate and former South African president Nelson Mandela officially launched the Kick Polio out of Africa campaign at the Organisation of African Unity summit in 1996.
Building on the original campaign, African Rotary club members in February, launched a cross-continental awareness campaign leading up to the World Cup to mobilize the public for the massive Pan-African vaccination rounds that targeted more than 100 million children.
A football signed by Archbishop Desmond Tutu, who is a polio survivor himself, travelled through 23 polio-affected African nations before being kicked out of Africa in Alexandria in June – symbolically kicking the polio virus toward the Mediterranean Sea, adding that a virtual version of the ball has gathered more than 10,000 online signatures.
"Throughout Africa, heads of state, health ministers, football stars and other dignitaries signed the football to show their support for the campaign. A single football became the symbol of unity toward achieving this goal, to which we are so close," says Rotary's National PolioPlus Chair Henry Keymba in Kampala.
When Rotary and its partners launched the campaign 25 years ago, all countries in Africa were still suffering from polio. Today, polio eradication sits at a critical juncture. Across Africa, 10 of the 15 previously polio-free countries re-infected in 2009 have successfully stopped their outbreaks. Nowhere is progress more evident than in Nigeria the last remaining polio endemic country on the continent – where case numbers have plummeted by 99 percent, from 388 cases at this time last year, to five cases in 2010.
"Failure to eradicate polio will result in an estimated 10 million paralyzed children in the next 40 years and will jeopardize the world's US$6 billion global investment in the initiative," says June Webber, Rotary's KPOA campaign organizer in Cape Town. "A journey of a thousand miles begins with a single step -- in this case it was a single kick. We know we have the technical tools to end polio and the means to reach all children. Failure is not an option. Our goal is in sight."