Today's Christian Devotion 21 - 06 - 2022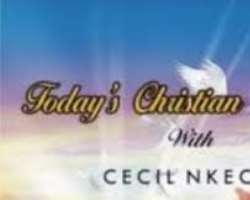 As you go out today, through the deep water and great trouble, the Lord will be with you and preserve your life, in the mighty name of Jesus, amen.
Even if you need to pass through the valley of the shadow of death, you will fear no evil, *Psalm 23:4*. The proud water of this world will not overflow you and the fire of the enemies will not consume you *Isaiah 43:2*.
The wickedness of the wicked will not have a place in your life neither will the sword of the avenger hit you, *Psalm 125:3* You will always rejoice in the blessedness of God over your blessings, *Psalm 92:14*, in Jesus mighty name, amen. *Remain with God, the owner of the world*.
Good morning, and enjoy your day