Christian Student Murdered By Mob In Northern Nigeria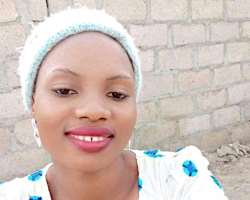 Deborah Yakubu, a 200-level student in Sokoto, was murdered by a mob after being accused of blasphemy.
A Nigerian Christian student was murdered on her university campus yesterday by a mob of Muslim students who accused her of blaspheming Islam.
The murdered woman, Deborah Samuel Yakubu, was a 200-level student at Shehu Shagari College of Education in Sokoto in northern Nigeria. She was the leader of a women's Christian fellowship group on campus.
Two videos posted online show the aftermath of the killing. In one, a half dozen men beat Deborah's lifeless body with sticks while they shout "Allahu Akbar" (God is great). A second video shows her body burning while her killers boast about killing her.
It is still unclear why she was targeted. According to multiple sources, on Wednesday, May 11, she sent a message to a student Whatsapp group asking people not to post religious messages to the group. A rumor circulated that she had insulted Muhammad, the prophet of Islam. The next day, she was killed.
Read the full report at nigeria-report.org.
Follow Nigeria Report on Twitter for the latest updates.
Video: CSI's Joel Veldkamp speaks with Billy Hallowell about Deborah's murder.
Nigeria Report is a project of Christian Solidarity International. Its goal is to spread awareness of, and promote solutions for, the widespread sectarian violence afflicting Nigeria.