WHY PATIENCE OZOKWOR, MERCY JOHNSON QUARRELLED – IKECHUKWU ONYEKA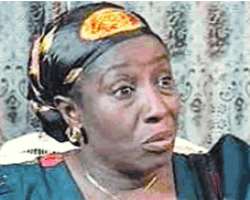 Ozokwor
There has been a lot of speculation about what actually happened between Patience Ozokwor (Mama G) and Mercy Johnson on site where reports have it that they exchanged blows and hot words.
During the week, the man at the centre of the drama, Ikechukwu Onyeka, opened-up on what actually transpired between the two and expressed dismay at the way the matter was 'exaggerated'.
According to Onyeka, Mercy and Mama G never exchanged blows, or tore each other's clothes. The verbal exchange between the duo, he said, was so 'small' that he wondered where the 'big stories' emanated from .
'That is what really happened' he said adding 'They were acting a scene where Mercy had to 'faint' in a car and Mama G was to react. Mercy 'fainted' and Mama G reacted but Mercy pointed out later that Mama G did not react too well, a comment Mama G was not comfortable with. She flared-up and later calmed down after everybody begged her.
But the situation assumed another dimension when Mama G rejected a revealing cloth and asked 'how can I wear this costume when I'm not Mercy Johnson?' That didn't go down well with Mercy and she told Mama G that much. It led to another round of bickering and Mama G refused to shoot. Mercy had to beg her. She knelt down in the open at a secondary school with over 200 students forming a circle round them.. Mama G accepted her apology and they both rode in the same car to God knows where to settle their differences amicably. So, I am surprised at the way people on the internet made the matter sound by giving different versions of the whole story'. Now that we've heard from the horse's mouth let the matter rest.