Anambra Eulogises Fr Raymond Arazu (1939-2021)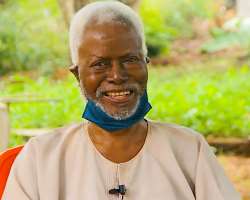 Late Fr Raymond Arazu (1939-2021)
The people and government of Anambra State have received with sadness the news of the death of Reverend Father Raymond Chukwunyerugwu Arazu, C.s.Sp, on December 26, 2021, following a battle with prostrate cancer and diabetes. Born in 1939, Fr Arazu hailed from Ihembosi in Ekwusigo Local Government Area.
Arazu was not just a good priest, but an amazing gift to Anambra State, ndi Igbo and the world of scholarship. After studies in Nigeria, Italy and the United Kingdom where he excelled in academics and sports, Fr Arazu embarked on a lifelong campaign for African cultural Renaissance through psalm translation, music, scholarship and herbal medicine.
"He translated the psalms in the Holy Bible into Igbo and set them to music played entirely with African instruments like ubo, or thumb piano", the Anambra State Commissioner for Information and Public Enlightenment, C. Don Adinuba, stated in a statement in Awka today.
"At a time when many educated Africans considered it infra dig to speak any African language", Adinuba observed, "Fr Arazu, who received a doctorate in moral science in Italy with distinction and emerged the best student at the University of Southampton in England, started wholesome African cultural revival.