40,000 MW Would Stabilize Power Supply - Jonathan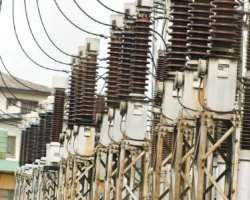 San Francisco, July 16, (THEWILL) - Nigerians would still have to wait a little bit longer if they want to enjoy regular power supply as President Goodluck Jonathan has said that 40,000 megawatts of electricity would be needed to eventually stabilize power supply in the country.
President Jonathan who spoke in Uyo, Friday, at the end of his two-day visit to Akwa Ibom State said that the target of 10,000 megawatts would not be enough "because as power situation improves, more people are also acquiring electrical appliances."
"We are taking the issue seriously, we meet every week to review the situation and by God's Grace, we will continue to progress until we get stable power for domestic and industrial use,'' Jonathan assured.
Speaking on the efforts at establishing a refinery in Eket, Akwa Ibom State, he said that the Federal Government would not want to get directly involved in the building of new refineries adding that government's position is to encourage public private partnership in the building of refineries in the country.
He said the delay in the take-off of most private refineries in the country was the issue of accurate pricing of petroleum products.