AMACOS '94/99 Set For "Togetherness", To Give Back To Society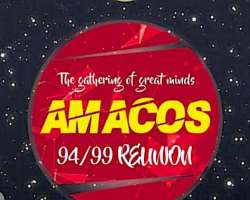 The 1994/99 Set of the Association of Mass Communication Students (AMACOS) of the Moshood Abiola Polytechnic, Abeokuta, Ogun State is set to hold its annual reunion.
The reunion party, scheduled for Saturday, 11th December, 2021 would hold at the prestigious Chios Lounge-Ostra Hall at Otunba Jobi Fele Way at Ikeja, Lagos with the theme: 'Togetherness.'
In an interview, the president of the Association, Hon. Lanre Oyegbola-Sodipo unveiled that the theme was aimed at repositioning the Association and its members to attain further progress.
Oyegbola-Sodipo said despite the myriads of economic challenges, which were further worsened by the outbreak of Covid-19 pandemic in the first quarter of 2020, "many of our members are still waxing stronger".
Oyegbola- Sodipo stressed that in spite of the pandemic, the Alumni was able to successfully hold series of developmental programmes, which cumulated in giving back to the society, particularly the Mass Communication Department of its alma mater.
The president informed that some activities had been lined up to make this year's reunion a success, adding that like the past, the Alumni would also give back to its immediate environment as part of it's corporate social responsibility.
In a related development, a four-man Electoral Committee, chaired by Bayo Adelabu, has been constituted to design the electoral process which will usher in new executive committee members for the next dispensation.
Other members of the electoral committee are Idris Katib, Bunmi Asuquo and Yemisi Awe.