Ana Dissociates Self From Strada Development Initiative And Engaging Borders Africa Project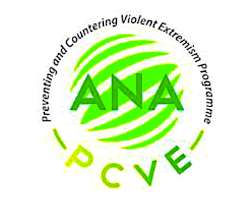 The Association of Nigerian Authors (ANA) has said that the association is no more partnering with STRADA Development Initiative or involve in its dealings, totally dissociating itself from their ongoing ANA/Engaging Borders Africa Project which was recently published on Social Media by some literary extremists who were expelled from the association many months ago.
ANA described the project as not only fake but other antics to dupe STRADA Development Initiative of their hard-earned money and to steal the intellectual properties of young and promising Nigerian writers for their selfish gains.
The Statement stressed that the clarification became necessary due to the ways some writers are sharing the fake project on the social media. ANA has no project tagged, "ANA/Engaging Borders Africa Project".
A statement issued by the Publicity Committee of the Association said, "The attention of the national leadership of ANA has been drawn to a fake project titled, "ANA/Engaging Borders Africa Project" organized by a group of persons purported to be members of ANA. These few literary extremists did not and cannot represent ANA in any way and in any capacity because they are not known to the Association. We however frown at the inclusion of the name of ANA as part of the project."
"We wish to unequivocally state that ANA is not part of the "ANA/Engaging Borders Africa Project". We were not consulted and thereby dissociating the association from everything about it. We are dissociating ourselves from STRADA and their moves; we want the whole world to know that they are on their own. We must therefore at this point state that the name of ANA be removed from the project."
"STRADA's Memorandum of Understanding with ANA has since expired. ANA PCVE was a three year nongovernmental, preventing and countering violent extremism programme of the Association of Nigerian Authors (ANA), visit www.pcve.org.ng for more information. The last time STRADA had an encounter with ANA was during Denja Abdulahi's tenure(2016-2019). Richard Ali, the Programme Manager of the Association of Nigerian Authors Preventing and Countering Violent Extremism (ANA PCVE) Programme failed to execute any programme in respect of the MOU signed with ANA and also failed to report to Denja Abdulahi's EXCO after Denja Abdulahi's EXCO asked him to account for all he did as Programme Manager."
ANA finally urged its members and the general public to disregard the call for entries for ANA/Engaging Borders Africa Project. The public should be wary of any information out there about ANA engaging in any MOU or executing any programmed activity if it does not emanate from the National Secretariat of ANA in Km 2 Mamman Vatsa Writers Village, Mpape, Abuja or signed by any approved executive official.