Today's Christian Devotion 20-11-2021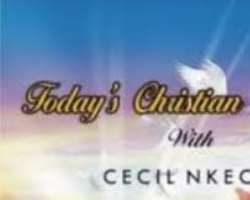 Heavenly father, I live for you alone, every step that I take and every move that I make are towards fulfilling your purpose for my life. I was born to bring you glory and honour father. Thank you for setting me on the path that I must follow. I live in divine destiny, on the centre of your will O Lord, in the mighty name of Jesus, amen.
My faith is the victory that overcomes the world and its systems. The word of God is my life, and the glory and blessings therein are evident in my life, in the mighty name of Jesus, amen. *Phil 1:6"Being confident of this very thing, that he which hath begun a good work in you will perform it until the day of Jesus Christ*:" I dwell on the promises of God in the scriptures, regardless of the story making round over my life. The ever faithful God is the same yesterday today and forevermore. He has brought me this far, I shall not be abandoned, in Jesus mighty name, amen. Rejoice for Jesus loves you.
Good morning and have a restful weekend