Anambra 2021: Soludo's Victory Is Pan Southeast Mandate Says Sir Chukwumobi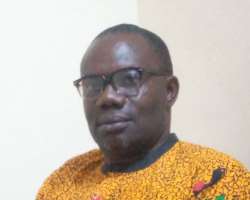 Chief Chukwumobi Chukwunenye Vincent.
A frontline politician and philanthropist in Nnewi South, Sir. Chukwumobi Chukwunenye Vincent. (Ukpor bu Ukpor) has described the victory of Prof Chukwuma Soludo and Dr. Onyekachukwu Ibezim of the All Progressives Grand Alliance (APGA) as Governor and Deputy Governor Elect respectively as a pan Southeast mandate and a new opportunity for collective development of Anambra and Igbo land
Sir Chukwumobi stated in Awka Wednesday in congratulatory message to Prof Soludo on his triumph at the Gubernatorial election of 6th November and the supplementary poll at Ihiala on 9th November 2021.Sir Chukwumobi described Prof Soludo as the only person with the ace of cards amongst the motley crew of contestants as well as the midas touch to consolidate on the laudable achievements of Governor Willie Obiano and build a new and prosperous Anambra that will galvanize the rest of Igboland to greatness.
" It is indeed a great achievement for ndi Anambra because we rose in unison against external manipulations and odds to elect the best man to chart our part to greater future and development. I have no doubt that with the experience of the erudite Prof working with a young and vibrant Deputy like Dr Ibezim they will assemble a team that will promote excellence in all sectors."
Sir Chukwumobi is a former APGA Candidate for Nnewi south II for Anambra State House of Assembly in 2003 and also a former party executive member.