CALL BALOGUN TO ORDER, PDP SCRIBE TELLS OLUBADAN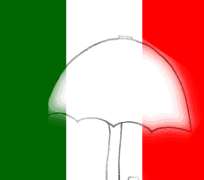 The Oyo State Secretary of the Peoples Democratic Party (PDP), Alhaji Basiru Akanbi yesterday, asked the Olubadan of Ibadanland, Oba Samuel Odulana Odugbade I to call the Osi Olubadan of Ibadanland, Senator Lekan Balogun to order.
Akanbi noted that the recent comment of Senator Balogun that a state of emergency should be declared was nothing but an act capable of causing chaos in the state that had been experiencing peace since the inception of the administration of Governor Adebayo Alao Akala.
He said failure of Oba Odulana and the entire Olubadan in-council to call Balogun to order might compel the leadership of the party in the state to start making comments that might amount to disrespecting the traditional institution.
Alhaji Akanbi made the remark yesterday in Ibadan while speaking with journalists at the party secretariat over the recent comments credited to Senator Balogun that a state of emergency should be declared in the state.
Senator Balogun had earlier in the week called for the declaration of state of emergency in the state, saying that Governor Adebayo Alao Akala had lost focus in the administration of the state.
Alhaji Akanbi recalled that Oba Odulana himself had in 2008 given a directive-banning all Ibadan high chiefs from being involved in partisan politics and wondered why the Olubadan should now pretend when one of his high chiefs was now actively involved in partisan politics and even making derogatory statements against the state government. He said 'the action of Olubadan amounted to speaking with both sides of the mouth, he would not pretend not to know that Senator Balogun as the Osi Olubadan was actively involved in politics.'
According to him: 'I think the time has come for the Olubadan of Ibadanland and the entire Olubadan, in-Council to stop High Chief Lekan Balogun from involving himself in partisan politics so as not to ridicule the entire Olubadan in-Council. After all, the same Olubadan, during the days of the late High Chief Lamidi Adedibu, ordered that none of the members of the council should be involved in partisan politics and they were even made to sign an undertaken then. Why can't the same Olubadan stop Senator Balogun from involving himself in politics now. Can we then conclude that Balogun is speaking the mind of Olubadan?
Speaking further, the PDP scribe said 'the call for the declaration of state of emergency in Oyo State was nothing but a pure political statement which showed his interest and involvement in partisan politics. He should be called to order, how can he call for the declaration of state of emergency in Oyo State, what is his interest, is there any crisis in Oyo State that warrants such a call. Why can't he ask Federal government to declare state of emergency in a state like Bayelsa and Abia where they are kidnapping innocent Nigerians as well as foreigners? It is a fact that Oyo is one of the most peaceful states in the country.'
He then advised Senator Balogun, to denounce his position as the Osi Olubadan of Ibadanland and join PDP so as to be able to freely express his opinions as far as political matters were concerned. 'Senator Balogun is free to quit the Olubadan in-council and join the PDP so as to be able to fully participate in partisan politics. He cannot be in the council and at the same time involve himself in partisan politics and the Olubadan in -council will not continue to accommodate him when such act, is against the order of the council.'