BANKOLE WANTS BETTER FUNDING OF NUCLEAR ENERGY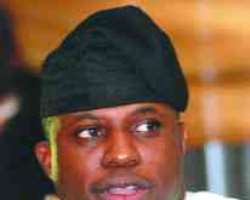 The Speaker of House of Representatives, Mr Dimeji Bankole, yesterday advocated better funding of science and technology adaptation, particularly in the extractive industry.
He also advanced the call for mutual collaboration and cooperation amongst stakeholders and the National Assembly towards effective realisation of the nation's drive in nuclear energy for the advancement of technology.
Declaring open a public hearing on Nuclear Safety, Security and Safeguard Bill jointly organized by the House Committees on Petroleum (Upstream) and Science and Technology, Bankole, who was represented by the Chief Whip, Mr Emeka Ihedioha, said that technological acquisition and innovation had become critical factors in safeguarding humanity from man-induced and natural risk factors.
Specifically, he stated that there was the need for science and technology adaptation in the extractive industry, hence, his request for improved funding and collaboration. According to him, many UN reports had argued that insufficient financing of science and technology acquisition and innovation had been identified as a major challenge facing development. This problem, he added was aggravated by dearth of engagement by universities and other academic centres in research collaboration.
'Technological innovation requires collaboration between policy-makers and researchers. Except there is sustained interaction between these categories of professionals, we cannot have integrated approach to associated technological development in the extractive and other related industries', he said.
Bankole tasked the public hearing to generate policy considerations and legislative framework for engendering the desired collaboration between key stakeholders in the sector, while giving assurances of the readiness of the legislature to continue to devise legislative facilities that would help attain proficiency in the use of technology in oil exploration and environmental safety and sustainability.
Welcoming participants to the public hearing, Chairman of the committee, Mr Bassey Edet Otu, disclosed that the use of nuclear materials and radioactive sources in Nigeria was a product of an agreement in 1994 by the International Atomic Energy Agency (IAEA) to donate a Miniature Neutron Source Reactor (MNSR) to Nigeria under a Technical Cooperation Project (TCP).