Ifeanyi Chukwuma Odii: Bringing Innovative And Organic Business Experiences To Unizik Business School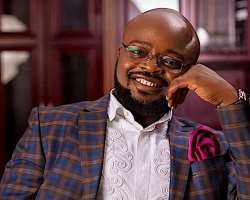 Dr. Ifeanyi Chukwuma Odii
On 9th October 2021, the authorities of Nnamdi Azikiwe University, Awka otherwise known as UNIZIK, inaugurated the board of directors of UNIZIK Business School. Among the impressive array of top-notch business men that constituted the nine-man UNIZIK Business School Board of Directors was the multi-billionnaire President/CEO of Ultimus Holdings and the pride of Ebonyi State, Dr. Ifeanyi Chukwuma Odii. Like the rest of the Unizik Business School Board members, Ifeanyi Chukwuma Odii's appointment was well-deserved not just for the fact that he operates at the pinnacle of entrepreneurship, but more because of his unique sojourn to the apex of entrepreneurship and the rich business experiences he garnered between his humble beginning and his present location in the global business strata. Added to this is the relevance of what is widely known as Odii's experience to this present generation as well as the Nigerian business setting. The unique thing about the entrepreneural experiences or approach of Ifeanyi Chukwuma Odii which qualifies him as a business icon worthy of emulation is that they are organic, autochthonous, practical and effective; and holds a lot of promises both for the Nigerian ailing economy and the distraught youths, nay the citizenry, of our dear country. Hence, this piece has singled out the Odii business philosophy and organic experiences to celebrate and project so that policy-makers, teachers of business courses, the business community and aspiring entrepreneurs will learn from it.
How did Ifeanyi Chukwuma Odii begin? He began by identifying need areas in the supply value-chain of his immediate environment of Isuachara Primary School; and standing in the gap of one of them which in that innocuous setting was selling confectionery to his school mates! As simple as this seemed, Odii was consistent and equally saved the little gains he made from his sales. By the time he graduated from the primary school, his little savings like the proverbial drops of water had beefed up his capital base, enabling him to look for higher need-gaps to stand in. Coming from an agrarian setting which soil yielded good agricultural produce, Ifeanyi Chukwuma Odii found a gap in the supply chain of food stuffs. He filled the gap by buying food items from his rural and agrarian setting and taking them to townships where he sold them on good profit margins. Thence, he continued with cautious and realistic investment ventures while not losing his personal business etiquettes until he rose to the global business icon with multi-pronged business interests under his flagship Ultimus Holdings which we celebrate today. What is more, Ifeanyi Chukwuma Odii through his business mentorship programme has over the years demonstrated the organic feature of his autochthonous business approach. To his credit are hundreds of young mentee-entrepreneurs who are doing well in their business careers and have potentials to conquer their respective worlds.
At a time when the prestigious Harvard's University and the world have developed interest in autochthonous business methods like the famous Igbo apprenticeship schemes; and the Nigerian economy is dying due to lack of local content, the Ifeanyi Chukwuma Odii autochthonous organic approach to entrepreneurship deserves formal attention because it is intrinsic and an embodiment of usufructuary and kinetic interactions on the local or Nigerian content. I dare to add that the Odii business approach, if properly accentuated, has potentials to positively fire the resilient survival instincts of Nigerians and catalyze both the revival and growth of the ailing Nigerian economy by unlocking the country's manpower squarely on her natural resources. This is the innovative organic business approach that Ifeanyi Chukwuma Odii personifies and is bringing to Nnamdi Azikiwe University's Business School.
Congratulations to Ifeanyi Chukwuma Odii and his fellow UNIZIK Business School Board members.