Governor Okowa's 2023 Presidency; An Objective Analysis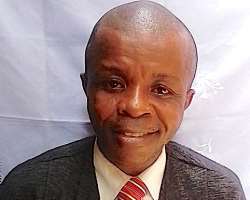 This piece stemmed from three recent developments in the country. First is the latest argument by development minded Nigerians that the nation's perennial leadership haemorrhage/crisis is aggregated by successive deficiency in leadership vision and in some cases made worse by public official's understanding and interpretation of problems with clarity but lacking in political will to see through or implement solutions. A development that has made the nation in dire need of a system that works, a government that caters for its citizens, especially the youths, secures lives and property, while bolstering the economy.
The second and very germane is the southern Governors forum insistence that the presidency must shift to the southern come 2023, coupled with the recent decision by the main opposition party in Nigeria, Peoples Democratic Party (PDP), to zone the position of the national chairman of the party to the North. As we know, it is a political principle embraced by major political parties in Nigeria, that each time the national chairman of a political party emerges from the North, the presidential candidate of the same party, usually, emerges from the Southern part of the country where the likes of Governor Okowa hails from.
Thirdly and most essential has to do with the fresh call by the Minority Leader of the House of Representatives, Honourable. Ndudi Elumelu, on Senator (Dr) Ifeanyi Okowa, the Executive Governor of Delta state to Sen. Ifeanyi Okowa, to contest for the Presidency of the country 2023.
The Minority leader, who spoke at the installation of Rotary Club's 2nd President for 2021/2022 Rotary Club Year (Club of Asaba Downtown District 9141), pointed out that Governor Okowa should serve as the President of the nation so that he can replicate his achievements in massive infrastructural and human capital development in Delta state, at the national level. Stressing that Governor Okowa is endowed with the capacity and proficiency to rescue the nation from the misrule of the All Progressives Congress (APC) and reposition her to the path of peace, unity and economic prosperity.
"I must commend Governor Okowa for his selfless service and sacrifices that have led to unprecedented massive infrastructural development in our dear state as well as a better living standard for our people."Governor Okowa is a rare gift not only to Delta state, but also to our nation Nigeria, at large. I firmly hold that he is endowed with the capacity and proficiency to serve our nation at the topmost level so that he can replicate the successes recorded in our state at the national level."I sincerely call on him to make him available to serve the nation again. He deserves to be the president of this country, come 2023" Elumelu stated.
However, despite the popularity of this opinion, it will be antithetical to support a movement based on sentiment or allow sentiment to determine our actions. Therefore, in line with the Christian Holy Book, the Bible, admonished in 1 John 4; 1 that we do not believe every spirit, but test the spirits to see whether they are from God, because many false prophets have gone out into the world. It will, for reasons, be of considerable significance to place this call under objective analysis to fundamentally help electorates make informed decisions 'as the ignorance of one voter in a democracy impairs the security of all'.
To perform this function well, it will necessitate the following posers; Is Governor Okowa capped with vital leadership capacity needed to tame the nation's perennial 'leadership haemorrhage/crisis aggregated by successive deficiency in leadership vision and made worse by public official's understanding and interpretation of problems with clarity but lacking in political will to see through or implement solutions? Has Governor Okowa truly achieved massive infrastructural and human capital development in Delta state? Has he in deed and in truth demonstrated selfless service and sacrifices as claimed by Honourable Elumelu, that have led to unprecedented massive infrastructural development in our dear state as well as a better living standard for our people? Again, going by Ndudi's claim, the question may be asked to the effect that at the Federal Level, are there signs of misrules on the part of the All Progressives Congress (APC) led Federal Government that calls for Okowa's attention to reposition the nation to the path of peace, unity and economic prosperity?
Again, in May 29, 2015, amidst cheers and jubilation from the marmot crowd that attended his swearing –in ceremony at the Cenotaph in Asaba, Okowa going by media reports, told his audience that, " as a government, we are committed to the building and consolidation of a state in which there shall be more employment opportunities, a flourishing agriculture and agribusiness sector , effective health and educational systems, renewed urban infrastructure and enhanced security and peace to bolster economic growth and development.", Now, looking at the past six years of his administration, it will elicit the question as to how well has the Governor brought these promises to fruition? Also, at the national levels, how relevant is Governor Okowa when it comes to issues of national urgent importance? As the current Governor of Delta state, what particulars can Okowa led government point at to convince Nigerians that he can effectively administer the Federation?
In providing answers to these nagging questions beginning with the last question, it must be fundamentally underlined that separate from the fact that Delta state, to use the words of Governor Okowa, is a microcosm of Nigeria because she is populated by different ethnic nationalities and has had inter-ethnic conflicts/clashes, fatal boundary disputes, especially over oil-bearing land, and political tensions, a case that in my views qualifies a governor of such state to effectively lead the Federation, Governor Okowa, as subsequent paragraph will show, since assumption of office in May 29, 2015, demonstrated that for the leader to distinguish himself, he has to be a shining light and as such, he should be in a position to break the retrogressive tendencies that subsists in doing what one does not wish to do.
To capture this claim well, this piece will further x-ray/classify the achievements of Governor Okowa's administration into two. First, achievements at the state levels which has to do with policy objectives/ programmes implementation aimed at creating jobs and wealth (Wealth creation and employment generation), economic diversification, democratization of education sector, infrastructural development, re-jigging/provision of the state's security architecture in the state, engagement of the youths in productive enterprise, nurture of entrepreneurs and leaders, promotion of communal peace and development of database of employment and unemployed youths for planning purposes. The second focuses his unrelenting nation building efforts at the federal level.
Evidence abounds that the Governor in pursuance of this objectives compressed his programmes into a five point agenda which is encapsulated in the acronym SMART. The SMART agenda means Strategic wealth creation projects and provision of jobs for all Deltans, Meaningful peace building platforms aimed at political and social harmony, Agricultural reforms and accelerated industrialization, Relevant health and educational policies and Transformed environment through urban renewal.
Take the Wealth creation and employment generation as an illustration, the Governor himself recently but succulently captured his achievements in this way; we have a deliberate policy to tackle youth unemployment through skills training and entrepreneurship development programmes. I believe that the way out of the unemployment quagmire is to equip the youth with the technical know-how, vocational skills, values and resources to become self-employed, as distinct from one-off empowerment. This is what my administration has done by instituting various skills training and entrepreneurship development programmes, which include: Skills Training and Entrepreneurship Programme(STEP);Youth Agricultural Entrepreneurs Programme(YAGEP); Graduate Employment Enhancement Programme(GEEP); Rural Youth Skills Acquisition Programme(RYSA); Girls Entrepreneurship Skills Training (GEST); and Women Entrepreneurship Skills Acquisition Programme (WESAP).
These programmes he said are trainee-centred and service-oriented. The sectors and activities covered include agriculture, agricultural value chain services, vocational skills-based microenterprises and cottage enterprises. Furthermore, the training and mentoring processes aim beyond raising entrepreneurs to producing leaders and managers that have high levels of personal responsibility and effectiveness. I am pleased to let you know that after six years of faithful implementation of these programmes, we have trained and given business support packages to several thousands of youths.
Following the success of these interventions and other efforts in promoting technical education, Delta State was ranked the Best State in Human Capital Development in the 2017States Peer Review by the National Competitiveness Council of Nigeria. Also in 2020, Delta was adjudged to be the Second Least Poor State, coming only after Lagos, Nigeria's business hub, according to the Nigerian Bureau of Statistics (NBS). He said.
From the above observations, it is obvious that he (Okowa) in my views is a Presidential material the nation needs to exit unemployment crisis and economic retardation. However, in order not to be accused of indulging in hasty conclusion, this piece will go beyond the Governor's wealth creation and employment generation prowess, to x-ray his efforts in other sectors.
To Be Continued.
Utomi is the Programme Coordinator (Media and Public Policy), Social and Economic Justice Advocacy (SEJA), Lagos. He could be reached via;j[email protected]/08032725374.
Disclaimer:

"The views/contents expressed in this article are the sole responsibility of the author(s) and do not necessarily reflect those of The Nigerian Voice. The Nigerian Voice will not be responsible or liable for any inaccurate or incorrect statements contained in this article."