Today's Christian Devotion 10 -10-2021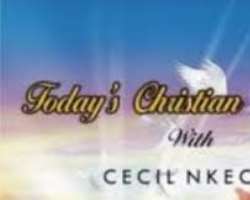 With boldness and an undeniable faith, I reign in this life. It makes no difference what I face, I refuse to be anxious or afraid, I declare peace and calmness over circumstances. I'm bold and confident to face life and win, because, greater is he that's in me, than he that's in the world, hallelujah, in the mighty name of Jesus, amen.
Fear is not my portion. You make me brave, you make me bold. I trust in you oh God. My confidence is nothing but you. Grant me wisdom and knowledge that I may do what is good and true in all the days of my life. Let me feel your might, your presence O Lord as I give you my praise and thanks, in Jesus mighty name amen. Remain Rapturable.
Good morning, and have a productive new week.