APGA Mourns Ezenwa, Condemns Violent Attacks on Members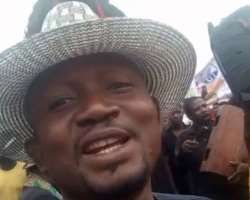 Late Mr Ezenwa Bennett Nwokenagu (EZE B)
The All Progressives Grand Alliance, APGA, has condemned recent violent attacks which claimed the lives of the Chairman, APGA Ward 1, Uruagu, Nnewi, Nnewi-North LGA, Mr Ezenwa Bennett Nwokenagu (EZE B) and led to the destruction of properties in Nnobi and Nnewi.
While condoling with the immediate family, friends, associates of the deceased and the entire APGA family, the Deputy Director, Media of the APGA campaign council, Mr Emeka Ozumba, condemned the violent attacks on ndị Anambra and the destruction of property belonging to political parties.
"Anambra is not known for this level of targeted attacks. APGA believes in the brotherhood of ndị Anambra and ndị Igbo. The unity and peace of the people overides political sentiments and Party affiliation. Anambra have had peaceful and non-violent election in the past. It is very disturbing, therefore, that these attacks were unleashed on innocent and defenceless ndị Anambra when the State is about one month away from the governorship election".
Ozumba called on ndị Anambra to shun all forms of violence and focus on electing a good leader for the State through issue based campaigns and transparent, non-violent election. He noted that the development is worrisome and should be condemned by all political parties and indeed all people of good faith in the State.
He also prayed for the peaceful repose of the deceased persons.