Oni urges release of kidnapped journalist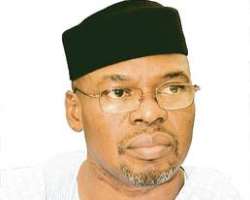 Segun Oni
Ekiti State Governor, Engr. Segun Oni has pleaded for the release of four officials of the Nigerian Union of Journalists (NUJ) kidnapped yesterday, saying; "The kidnappers should please in the name of God set the journalists free."
The abducted journalists included Chairman, Lagos Council, Wahab Oba; the NUJ Zone G Secretary, Adolphus Okwonkwo; the Council's Assistant Secretary, Sylva Okeke, Shola Oyeyipo and their driver, Azeez Abdulrauf.
Speaking through his Chief Press Secretary, Mr. Wale Ojo-Lanre, Governor Oni said; "journalists are too important to the corporate existence of Nigeria and survival of our democracy than to be subjected to harrowing experience like the one the abducted for media men are being subjected to."
He said journalists must be allowed all the freedom they needed to perform their social responsibilities, adding that a situation where men of the pen profession, who fought for the independence of Nigeria are made to perform their duties under an atmosphere of uncertainties was dangerous to the survival of the country.
Governor Oni, who urged the Inspector General of Police, Mr. Ogbonna Onovo and other security chiefs to ensure the release of the four journalists, added that the nation's security apparatus must see to it that a stop is put to kidnapping, which appears to have become a lucrative business in the country.