AMHOSA '91 Sets record as alumni elects new EXCO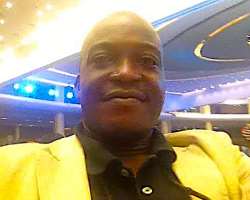 Ahead of the 30th Anniversary, the 1991 graduates of Angus Memorial High School, Igbobi, Yaba, Lagos have elected new executive committee members who will lead the Alumni Association for the next dispensation.
The election was conducted as part of the activities towards the 30th Anniversary of the Alumni Association.
Mr Hamzat Olubiyi Anwoju emerged the president with 58.3% of the total votes cast ahead of his co-contestant who posed 41.7% in an online voting which lasted about five hours.
The Chairman Electoral Committee, Mr Gbenga Alabi announced the results of the election monitored by campaign managers of the presidential candidates after counting by his electoral team members.
Anwoju who was the Assistant Senior Prefect of the set between 1989 and 1991 emerged with other officers as follows: Mrs Bose Olowookere-Daniel as Vice President, Mr Idris Katib as General Secretary, Ms Muibat Ajibade as Assistant General Secretary, Mr Abraham Idowu as Financial Secretary, Mrs Omotunde Nestor as Treasurer and Mr Kayode Fatoye as Public Relations Officer respectively.
In his acceptance speech, the president-elect Olubiyi Anwoju charged all '91 AHMOSITES to work with his team, stressing that "the EXCO cannot do it alone without your support".
Thanking the Alumni members for giving him an opportunity to serve the association, Anwoju said his team was for continuity and that it would be loyal to members throughout its tenure in office.
The outgoing President of the Association, Mr Segun Akinniran while congratulating the newly elected executive members said the process was for continuity and progress of the Alumni Association.
Meanwhile, the Chairman Anniversary Planning Committee, Mr Thomas David has congratulated the president-elect, Mr Olubiyi Anwoju and other elected members, urging them to keep to their words.