Cross River Cocoa Allocation: Embattled S.A To Gov. Ayade on Cocoa Development Send Emissaries For Truce Between Him And His Former mentor, AIG  Mbu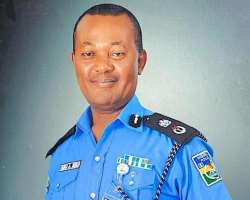 The Ag.Clan Head of Abia, the home town of AIG Mbu, HRH Chief Matthew Tawor has received a letter from a delegation of three Clan Heads that make up Bendeghe Ekiem, the largest community in Etung LGA of Cross River State. A source close to Oscar Ofuka disclosed that he was not aware of the delegation's motive and did not grant them his consent.
Most people of Bendeghe are abhorred in allegations of betrayal of trust and misappropriation of Cocoa funds meant for the Communities by their son. Though they lend their support to AIG Mbu's actions, they may have embarked on the journey knowing that AIG Mbu's paternal grandmother hailed from Bendeghe Ekiem. According to our source, the delegation armed themselves with the sentiment that both are of the same stock, hence the moral obligation to intervene in the matter.
Meanwhile, The Nigerian Voice is aware of a civil suit filed by AIG Mbu, claiming N50 Billion damages from Mr Oscar Ofuka and another over false accusation of attempted abduction and kidnap. It is learned that AIG Mbu is particularly upset with Oscar Ofuka for mischieviously dragging the Governor's name into the ongoing issues with Cocoa communities.
In a related development, the new chairman of Cocoa landlord communities committee, AIG Mbu J. Mbu has told the heads of Cocoa communities in Etung LGA that they should absolve Gov Ben Ayade of any wrong-doing in the royalty matter but should hold their own son Oscar Ofuka responsible over the present crisis. According to AIG Mbu, the Governor is more occupied with other State matters therefore his SA on CocoaDevelopment ought to have been honestly updating him. But he thinks that Oscar Ofuka's relationship with the Governor is primarily for his personal gains.
According to the chairman, in the history of cocoa allocation, Oscar Ofuka is the first to bring Police and Army into cocoa estates. He is the first to be moving about with over six Policemen intimidating his own people, indirectly blackmailing the Governor.