If Only Men Of God Were Like Christ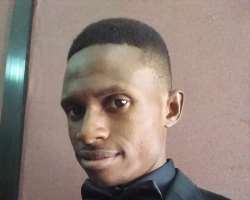 The followers of Jesus Christ were first called Christians in Antioch because their way of life was a replica of the life of Jesus Christ. See Acts 11: 20-26. Jesus Christ Himself had told the disciples to imitate His lifestyle so that men would know that they were His disciples. See Luke 29: 23 and John 13: 35.
During his lifetime on Earth, Jesus Christ went about doing good, opening the eyes of the blind, making the lame to walk, cleansing the lepers, opening the ears of the deaf, raising the dead and preaching the gospel to the poor. And all these He did free of charge. See Luke 7: 22 and Acts 10: 38. Jesus also fed his followers. See Matthew 14: 13-21, Mark 6: 30-44, Luke 9: 10-17 and John 6: 1-15.
Before He left the world after His resurrection, Jesus instructed His disciples to continue His work. Thus, He made some Apostles, Prophets, Evangeslists, Pastors and others teachers. See Ephesians 4: 11. All these men of God were assigned to proclaim the good news of salvation to every human being just as Jesus Christ Himself did. They were also to heal the sick, cleanse the lepers, raise the dead and cast out devils. And all these they were asked to do free of charge. See Matthew 10: 8, 28: 19-20, Mark 16: 15-16 and Luke 24: 47-49.
The reward for the service of God is not the attainment of riches here on earth but the inheritance of eternal life in heaven. Thus, Matthew 19: 28-29 has this to say:
'28 And Jesus said unto them, Verily I say unto you, That ye which have followed me, in the generation when the son of man shall sit in the throne of his glory, ye also shall sit upon twelve thrones, judging the twelve tribes of Israel.
29 And every one that hath forsaken houses, or brethren, or sisters, or father, or mother, or wife, or children, or lands, for my name's sake, shall receive an hundredfold, and shall inherit everlasting life.'
Unlike Jesus Christ, most of our present men of God trade the gospel for monitary reward. Their driving force in the ministry is the acquisition of wealth, influence and fame. They constantly device means of getting money from their church members and thereby enriching themselves at the expense of those members. No wonder Christ Himself admonished us against such men of God in Matthew 7: 15-17 when He said and I quote:
'15 Beware of false prophets, which come to you in Sheep's clothing, but inwardly they are ravening wolves.
16 Ye shall know them by their fruits. Do men gather grapes of thorns, or figs of thistles?
17 Even so, every good tree bringeth forth good fruit; but a currupt tree bringeth forth evil fruit.'
If only our men of God would practice the teaching of Christ, they would sell their Mansions, Cars, Private Jets and all other possessions and give the money to the poor in expectation of God's reward in Heaven (See Luke 18: 22); if they were like Christ, they would have made their Schools, Colleges and Universities free of charge in expectation of their reward in Heaven .
Those men of God who fail to do the will of God by following the foot steps of Christ would have themselves to blaim on the judgment day. See Luke 9:23. Jesus Christ clearly made this point in Matthew 7: 21-23 when He said:
'21 Not every one that said unto me, Lord, Lord shall enter into the kingdom of heaven; but he that doeth the will of my Father which is in heaven.
22 Many will say to me in that day, Lord, Lord have we not prophesied in thy name? and in thy name have cast of devils? and in thy name done many wonderful works?
23 And then will I profess unto them, I never knew you. Depart from me, ye that work iniquity.'
Aside the propagation of the gospel of salvation, the primary duty of the Church is to do the work of charity. The early Church practiced this doctrine so well that they shared their property amongst themselves according to the needs of everyone and none of them lacked anything. See Acts 4: 32-35. The practice of charity is very crucial because God's judgment is going to be based on the help rendered to the needy and the poor. Thus, Christ made this revelation in Matthew 25: 32-46 which is reproduced below:
'32 And before him shall be gathered all nations: and he shall separate them one from another, as a shepherd divided his sheep from the goats. 33 And he shall set the sheep on his right hand, but the goats on the left.
34 Then shall the king say unto them on his right hand, come ye blessed of my Father inherit the kingdom prepared for you from the foundation of the world:
35 For I was an hungred, and ye gave me meat: I was thirsty, and ye gave me drink: I was a stranger and ye took me in:
36 Naked, and ye clothed me: I was sick and ye visited me: I was in prison and ye came unto me.
37 Then shall the righteous answer him, saying, Lord, when saw we thee and hungred, and fed thee? or thirsty, and gave thee drink?
38 When saw we thee a stranger, and took thee in? or naked, and clothed thee?
39 Or when saw we thee sick, or in prison, and came unto thee?
40 And the king shall answer and say unto them, Verily I say unto you, in as much as ye have done it unto one of the least of these my brethren, ye have done it unto me.
41 Then shall he also say unto them on his left hand, Depart from me, ye cursed, into everlasting fire, prepared for the devil and his angels:
42 For I was an hungred, and gave me no meat: I was thirsty and ye gave me no drink:
43 I was a stranger, and ye took me not in: naked and ye clothed me not, sick, and in prison, and ye did not minister unto me?
44 Then shall they also answer him, saying, Lord, when saw we thee an hungred, or athirst, or a stranger, or naked, or sick, or in prison, and did not minister unto thee?
45 Then shall he answer them, saying, verily I say unto you, Inasmuch as ye did it not to one of the least of these, you did it not to me.
46 And these shall go away into everlasting punishment: but the righteous into life eternal.'
Therefore, all the Apostles, Prophets, Evangeslists, Pastors, Teachers of the gospel and followers of Jesus Christ all over the world who are rich are urged to sell their Mansions, Private Jets, Costly Cars and other possessions and give the money to the poor in order to have great reward in Heaven. This is the instruction of Jesus Christ. See Luke 18: 22. If only the present men of God and other rich Christians would obey this instruction of Christ by distributing their wealth to the needy and the poor, the whole world would be rid of poverty and many more people would be drawn to Christ.
Akogwu Egene, Esq. is a legal practitioner, writer and motivational speaker from Kogi State, Nigeria. He can be reached at [email protected]
Disclaimer:

"The views/contents expressed in this article are the sole responsibility of the author(s) and do not necessarily reflect those of The Nigerian Voice. The Nigerian Voice will not be responsible or liable for any inaccurate or incorrect statements contained in this article."