IF I SEE MR. RIGHT, I'LL GO FOR HIM –QUEEN ONOKALU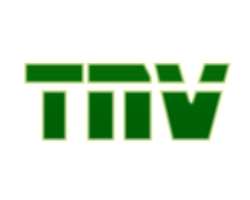 Queen Onokalu is a fast rising singer. She came on board early in 2000 and has gradually carved a niche for herself.
She told Spectacles, recently, that her love for music started right from her days as a child. She found out her calling and she never wasted time making good use of her vocal chords.
"I started singing right from the time I was little. I started in the church as a chorister. Much later, I was singing with a band in Sheraton called the Zuma Rock band."
Queen's parents didn't feel their daughter was going into something meant for never-do-wells; rather, they appreciated and encouraged her all the way.
She said, "My parents were very fantastic. They weren't against me at all. The parents I have would support any good thing their child wants to do. They have been supportive of me doing what I have always wanted to do."
With their support and encouragement, Queen realised that the sky was just a starting point for her. She went into the industry with her first single, Olorunbiyi, which features Pasuma.
That work shot her to the limelight, but as the ovation was growing, Queen decided to leave the country.
On why she left, she said "I travelled to have my baby. I stayed back a while after he was born and I raised him there. He is still there. That was more important to me than my music. I am not saying that music is not important, but my child comes first."
To those thinking she went abroad to have her baby secretly, since she wasn't married, she says she is not hiding the fact that she is single mother.
"I am a single parent. Being a single parent is not a problem at all. The five fingers are not the same. The way it is for me is not the way it is with any other person. I have no cause for regret at all.
"I am blessed to have this son. He is the best thing that has happened to me in this world and I love him to death, and nothing can compare to this joy that I have. I have no regret at all."
That she is not bothered being a single mother does not mean she has no intention to get married. In fact, her dream is to settle down; but that will be when the right guy comes.
"I am still a single mother. I have only my son. But if I see Mr. Right, I will go for him. I am not in any relationship now at all. I will not get married unless I see the right person. I wouldn't want a man to come into my life and mess it up for me."
Obviously, Queen is not in the league of ladies who feel they don't need a man in their life.
She said, "Two heads are better than one. Marriage is a beautiful thing. It is a good thing to have someone you can share your life with, plan with and do everything together with. Two heads are better than one."
However, if Mr. Right does not come along, it is goodbye to marriage.
"If it is destined to happen, it will happen. I have been without a man for a while and I am okay. If I find a man who makes me happy, I will go for him; I will feel loved and cared for. But I cannot take anything short of that. If I don't see the right man, I will remain the way I am."
If she doesn't mind getting married one day, what stops her from marrying the father of her son, Spectcles asked?
"What will be will be. I don't know what the future holds for me, I can't say if we can come together again."
It was very clear she didn't want to comment on her ex.
"No comment. I don't want to talk about it. We had our differences. It was really nobody's fault that things turned out the way they did."
Queen is not super human, hence she acknowledged it was not a very exciting experience being alone, especially when she was pregnant.
"It was the hardest thing ever. But you get healed with time. The pain I had on the first day was not the same as I had the next day. You get healed with time and I have been healed. I felt bad then, but I am a lot better now."
She has put the experience behind her and she has come back to the scene with a bang. Her 'Come With Me' is almost like a national anthem in popularity, and it is enjoying much air play.
Her rising profile has not in any way affected her lifestyle.
"My life is still the same. The celebrity thing is just a load being put on your head. I am still the way I was before my music and I will ever remain the same."