Get Our Policy On Sexual Harassment For Your Institution!!!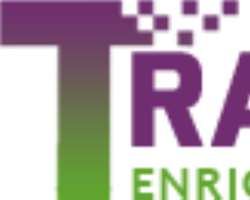 E-learning Center for personal and institutional growth in African Settings (www. trans-atlanticinstitute.com)
The Nigeria people have been crying out about the increasing incidence of sexual harassment and sexual abuse of pupils, trainees, and students mostly in our schools, tertiary institutions, and academies. For far too long school authorities have shown some difficulties to deal with the problem effectively and in a timely manner. There is now a law aimed at protecting students and others from sexual harassment and sexual assault in the country's schools and institutions.
There is need for schools, institutions, and academies to have a clear policy and procedures for handling complaints.
Visit our website under the" forms and resources" find "educational tools" where you can purchase School Sexual Misconduct Policy and Procedures Guide/Form to Report Sexual Harassment, Sexual Assault, Dating/Domestic Violence, Stalking, or Sexual Exploitation.
The benefit of the policy document and complaint form is that the school gets to control exactly how everything in your policy will look as the policy is editable and printable with a fillable form.
The price is nominal in our website. Thank you for your purchase. We assure you that you will confidently use the educational products in your school. You are now on your way in preventing and remedying sexual harassment, assault, violence, and misconducts in your school.
Sincerely,
Prof. John Egbeazien Oshodi, PhD.
President
Transatlantic Enrichment &
Refresher Institute