Essien Udim crisis: Stop claiming what you didn't do - BNL advises POB supporters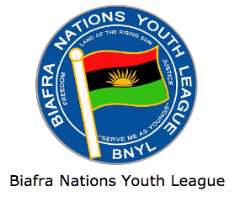 Biafra Nations League, BNL has dismissed claims by members of the Indigenous people of Biafra, IPOB on social media claiming that the military and the Eastern Security Network, ESN, clashed in Essien Udim, Akwa Ibom State.
Deputy National Leader of BNL and Head of Operations BBS Media, Ebuta Akor Takon made this known today in Bakassi Peninsula, the BNL's operational base. He said the attack on Soldiers were carried out by unknown youths from Annang and it is not connected to IPOB activities.
He wondered why some members of IPOB would be circulating propaganda on social media over the incidence, stating that the military only raided the town to haunt for the youths who burnt down their vehicles. BNL advised members of IPOB to stop claiming what they didn't do, insisting that what happened in the town does not concern them.
Takon said "BNL members in Essien Udim reported that the angry youths were reacting to their fallout with the local government Chairman", adding that the army is arresting and torturing innocent Annang youths and not the attackers.