Desmond Elliot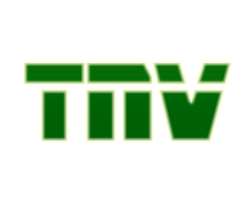 Desmond Elliot is easily one of the fastest rising stars in the Nigerian home video sector. He shot into limelight through television soap operas and was soon to become a regular face in Nollywood movies such that tracking him down for an interview became almost impossible.

Elliot has also been to many parts of the globe, as his acting skills have made him a well sought after artiste. Besides, he has become a role model in Nollywood such that he often becomes first choice for every producer in search of artistes for romantic roles.

In a recent chat with Daily Sun, Elliot recalled how a friend lured him into acting. He also spoke about his ambition to become the executive governor of Lagos State in the nearest future and why he married an Akwa–Ibom woman:

Background
I was born to a Yoruba father and an Ibo mother. I grew up in the Northern part of the country and I am married to an Akwa-Ibom woman. I had my primary education at Air Force Primary school in Jos from where I went to St John's College also in Jos. I studied Economics at the Lagos State University, Ojo, Lagos and graduated in 2003.

It was a friend who influenced me to become an actor. My friend wasn't an actor but he always felt that I was cut out for the entertainment industry. As a Christian, I felt that the best thing for me to do was to pray about it. I prayed and asked God to help me make a choice. It wasn't easy but I thank God that He intervened and revealed to me that I should join the industry. I first started with soap operas such as Everyday People, One Too Much, Wale Adenuga's Super Stories and Saints and Sinners. I still feature in Everday People but I moved into the movie industry gradually and today the rest is history.

Between Soaps and Video
Anywhere in the world, film and video have always been quite challenging and rewarding to practitioners. Even in more developed countries most great movie stars move from television to movies. For example, Bruce Willies moved from Moonlighting to movies and Will Smith went from Fresh Prince Of Barley to Men in Black. For me, movies are more demanding and rewarding than soap operas.

Becoming governor of Lagos
I am looking forward to becoming the elected governor of Lagos State in not too distant future, but definitely not in 2007. I want to serve the people of Lagos and I know I can do it. People say that politics is a dirty game, I don't know exactly how dirty it can get but my intention basically is to serve humanity.

Why I run from women
Women chase me because I am an actor and if they don't do that it simply means that I am not yet an actor. In fact, being chased is not the issue, what matters is that whenever I perceive that I am about to be chased, I run. I run because I have an ambition, which I don't want women to ruin for me. I run from them if they want to go beyond the level of being my fans to another level.

Realising a character
When I receive a new script, I usually take my time to study it. Thereafter, I hold a discussion with the director on what is expected of me in the movie. Then I move on to develop a suitable character that will go well with what the entire production is all about.

Turn off
I don't like people flashing me. I mean if you want to give a call, go ahead and do so, it is of no use flashing me.
I also feel bad when the up-coming artistes are not given the necessary opportunity to come into the industry and fully realise their potentials. Another thing that really puts me off is when some directors want to turn actors to zombies by casting them stereotypically into such roles as lover boy, gentleman, tough guy and all that. Personally, I like to see an actor take up different roles and interpreting them well.

Nollywood
The fact that the Nigerian movie industry is growing is what particularly turns me on, thanks to all those that are making it happen such as the marketers, directors, producers and others
Nollywood contributes to the nation's economy because quite a number of people are involved and are earning their livelihood from it. The only problem is that our government is yet to fully realise the great economic advantage that lies in tapping into the industry. America and India have tapped into Hollywood and Bollywood respectively and the result is quite rewarding.
Government should come and invest in the industry, the marketers have done great jobs by investing their money to prove that the sector is lucrative.

Popularity
First, I did not pay for this talent, it is a gift from God and whatever comes from God is mine. At the same time, God gave it to me and reserves the right to take it back if you fail to use the gift to make people happy and contribute to the good of humanity. So, there is nothing star in my dictionary. I don't see myself as a star, rather I see myself as someone who wants to manifest God's gift to bless people, to bless myself and everything around me. I want people to be happy around me, not just to call me a star.

Relaxation
I basically relax with my wife whenever the opportunity comes, especially if I am in town and not involved in a tedious job. I have a special form of relaxation, I just choose a suitable time and free myself from every form of stress.

On AIDS
My advice is that people should abstain from sex or be faithful to their partners. There is no alternative to it This may be difficult but it is the only way a young person can save his or her life in this era of HIV. The rule is not merely playing the so-called safe but to abstain.

Piracy
Piracy is a crime that government and the people have to fight. It is unfortunate that the pirates make all the money from products they had no input in manufacturing. I also feel very bad when I hear or see a movie that I feature in being pirated.
Foundation for the less privileged
This is one of my strategies as a politician. I don't want to be accused of corruption. I am looking at the vision of a Ronald Reagan and Arnold Schwaznneger who both saw the need to put something back to society by leaving their glamour world for elective offices to serve the people.

Marriage
Although people say I got married late but the truth is that I dated my wife for about eight years before we finally got married. My kind of job may have exposed me to the opposite sex but the truth is that my wife means the whole world to me. I appreciate my wife and I married her basically for love and nothing else. She is so understanding and caring. These are the two vital attributes I find lacking in most women of today.

Upcoming actors
The Bible teaches that anything that happens to a man comes by time and chance. So, I urge the younger artistes to aspire to be great. They shouldn't lose hope or get frustrated. They should face their career no matter the obstacle they may encounter and keep working hard.
For example, many people frustrated me before I could get to the level that I am now. But any serious young artiste can also overcome the odds. Above all, what every youth should do is to keep a low head and when the opportunity to shoot into limelight comes, grab it.

A true Nigerian
I understand the three major Nigerian languages but I speak more of Hausa because that is the language I grew up with.

Movies
They include:Magic Moment by Infinity Films Production; Last Oath: An Okoro Ugwu film, which equally starred Stella Damascus Aboderin and Ngozi Ezeonu. Others include: True Romance 1 and 2, directed by Chico Ejiro but produced by Arinze Ephrian; With Love, a movie directed by Osita Okoli but produced by Vitus Nnebue. The movie featured other artistes like Rita Dominic, Hanks Anuku, Ashley Nwosu, Abubakar Yakubu and Mike Nliams. Another movie I featured in is Wild Rose, which equally featured Omotola Jolade, Shan George and Fred Amata.