AC Warns Against Granting PDPÂ Loyalists Duty Waiver On Rice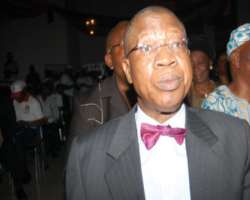 PHOTO: AC NATIONAL SECRETAEY, ALHAJI LAI MOHAMMED.

ABUJA, July 04, (THEWILL) -The Action Congress (AC) has warned the federal government not to proceed with a clandestine plan, under the guise of poverty alleviation, to grant duty and levy waivers to PDP sympathizers to import 50,000 metric tons of rice, thereby empowering them financially ahead of the 2011 general elections.
In a statement issued by its National Publicity Secretary, Alhaji Lai Mohammed and made available to THEWILL in Abuja, the party said the move, if carried out, would be tantamount to economic sabotage, as granting a duty/levy waiver on 50,000 metric tons of rice would result in the loss of over N2 billion naira to the federal government.
It said the action will also lead to financial ruin for genuine rice merchants, many of whom have already ordered or brought in huge quantities of rice, and who have paid the appropriate duties and levies.
''We know that at the moment, any rice importer is obliged to pay 10 percent duty and 20 percent levy, which translates to over N2 billion payable by any importer who brings in 50,000metric tons of rice, for example.
''Waiving the duty/levy for anyone on the basis of being a PDP member or sympathizer does not create a level playing field for those involved in rice importation, and could also be a ploy to raise a war chest that the PDP will use to rig the forthcoming elections,'' AC said.
It warned against a repeat of the action that was taken by the federal government during the second Republic, which indiscriminately issued import licenses to party stalwarts and sympathizers, thus leading to the collapse of the economy from which the nation is yet to fully recover from.
AC reminded the government that alleged unpaid 3 billion naira in import duties on rice led to the deportation of the Vaswani brothers in 2009.
The party said the federal government would have to make up its mind on whether or not to continue with its regime of tariffs and levies on rice importation, instead of subsidizing some importers at the expense of others.
"We will monitor this issue closely to ensure the nation is not denied the resources accruable from the tariffs and also stop the PDP from profiting from such an obnoxious act of economic sabotage,'' AC said.