SHUGA SUPPORTS PHYSICALLY CHALLENGED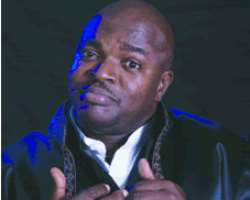 Shuga
His is the story of a young man who found hope in a supposedly hopeless situation and he is doing all within his power to give as much hope as possible to those in seemingly hopeless situations.
Akin Tofowomo, the CEO of Shuga Band is showing the world that there is more to his band than performing for the high and mighty. His foundation, Limb for the Limbless (LFL)is at the forefront of helping those without limbs with artificial limbs and giving them the confidence to go through life.
LFL is the other side of Shuga that is not so known to the public. It is helping anyone with limb disability to procure callipers and those who have the money buy genuine callipers and he also provides expert advice. The NGO gets support from Shuga Band and sympathetic individuals who are aware of its goals.
Speaking on the works of the NGO, Tofowomo said 'this is my own way of giving back. I was afflicted with polio as a child and I've been able to make something out of life with the help of God and people, so why shouldn't I help alleviate the problems of those with similar challenges'.
Akin said 'politicians and businessmen are just throwing money around without pausing to take a look at these people. Imagine that in the whole of Nigeria there is no company making callipers. People don't know where they can get them and there is virtually no centre where these people can go for assistance. With their donations much can be achieved. We cannot write a man or woman off because their limbs are bad. There is more to a man than his limbs'.