Nigerian Or Nigerienne?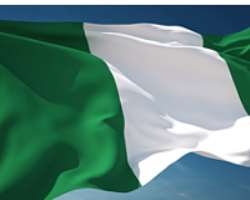 After five and a half years, Nigerians are only just realizing that they are the victims of a gigantic swindle.
In their obstinacy, and against all advice, they re-elected Muhammadu Buhari, a 'man of integrity' who ran as a Nigerian but unashamedly and boldly governs them as a Nigerienne.
I have a quick question for Nigerians particularly those who rabidly and vociferously supported President Buhari's bid for re-election in 2019.
Have you all won the war against corruption?
What of the Nigerian economy?
Is it now operating at the next level?
Let us talk about civil rights.
Can you freely demonstrate against injustice and mal-administration?
What about loans.
Is Nigeria going to borrow from La Republique du Niger, even as the Federal Government proudly and unashamedly boasts that it is going to import petroleum products from that country?
Let us not even mention the fact that Nigeria is borrowing money to build a railroad deep into Niger Republic.
My unsolicited advice to Nigerians is this.
Remain docile and allow Buhari to implement his Water Resources nationalization bill for the resettlement of Fulani nomads from the Sahel.
By the way, y'all still have two and a half years left of your self-inflicted sentence of hard labor, to be served under Buhari.
Maybe when Nigeria goes bankrupt and collapses under the sheer weight of President Muhammadu Buhari's unparalleled incompetence, hypocrisy, exclusivism, and nepotism, you will beg to be assimilated as a province of La Republic du Niger and be governed from Niamey.
Fowl wey nor hear ssshhhh, go hear Buhari.
Good luck to y'all.
Anthony Chuka Konwea, Ph.D., P.E., M.ASCE, MNSE, FNIStructE, MNICE.
Disclaimer:

"The views/contents expressed in this article are the sole responsibility of the author(s) and do not necessarily reflect those of The Nigerian Voice. The Nigerian Voice will not be responsible or liable for any inaccurate or incorrect statements contained in this article."