Anambra Distributes Rice to Women Groups, as Civil Servants Get Leave Allowance Early December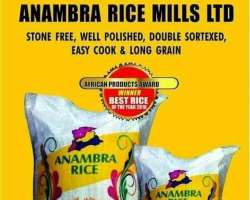 In keeping with the tradition of his government, the Governor of Anambra State, Chief Willie Obiano has approved the distribution of rice to women groups in the 189 communities of the state, and the state civil servants in readiness for the Christmas celebrations.
Confirming the development, Secretary to the State Government, Prof. Solo Chukwuelobelu said that the distribution has already commenced to designated groups as well as approved motherless and remand homes across the state.
On the other hand, the Governor has approved the payment of 2020 Leave Allowance to Civil Servants in the State latest by the second week of December.
Also the respective staff and pensioners of ministries, departments, and agencies of government are expected to receive giftings of bags of rice each in readiness for the Christmas celebrations.
It is expected that the ongoing distribution of rice and infusion of funds in the system will ameliorate the hardship occasioned by the onset of recession in Nigeria with its attendant negative impact on the wellbeing of families.