Need For Functional Website In Nigerian University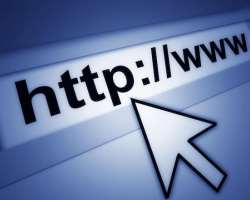 In one of his great contributions to national development in Nigeria, late Professor Pius Adesanmi in 2017 took time to explain the dangers associated with Nigerian universities for not having functional, reliable and comprehensive websites. Apart from making it difficult to attract international funding and research donations, such university without a 100 percent functional website may not be recognised as a 21st century environment ready for delivering on its core mandates of research, teaching and community development. These problems, according to Professor Pius Adesanmi, cut across all our government and private owned universities. Three years after he made these contributions, what has changed? Is any Nigerian university making deliberate effort towards building a respected and recognized global image for itself through creation and running of a 100 percent functional website?
The world is currently battling with the consequences of COVID 19 pandemic. The pandemic has literally and practically changed our lifestyles, livelihoods and living to the extent of reducing everything or almost everything to online or virtual method. Major conferences, seminars, workshops, teachings and meetings are being held on Zoom app or on any other internet enabling platform in keeping with the social distancing regulations of restricting the spread of COVID 19. This ongoing pandemic has brought the urgent need for Nigerian universities to have efficient websites or online portals that support their routine works.
Many Nigerians secure university admissions in European countries and in America without having any (prior) physical presence or contact with their preferred universities of choice. From the comfort of their homes, Nigerians directly, or through approved proxies, navigate the websites of foreign universities to get real time and reliable information about their prospective departments vis-à-vis: course requirements, university requirements, funding opportunities, courses to enroll for, available facilities and list of all faculty members indicating their names, positions, e-mail addresses and their areas of specialization. One can even send e-mail(s) to any faculty member and would receive appropriate replies. The question therefore is "how many foreigners or Nigerians can sit in the comfort of their homes and get all necessary information about what they need to know?" Are Nigerian directors of graduate or undergraduate studies in each of the departments and faculties of our universities responding well to e-mails from their prospective students? If the answer to these questions is "NO", how can Nigerian universities then attract some of the best brains from at least the West Africa sub region or Africa as a whole?
One thing is clear: as bad as one may think that Nigerian universities are, there are still many Nigerian lecturers teaching in these our underfunded universities and making lofty contributions in their areas of specialistaion, promoting academic excellence and professional ethics, winning prestigious fellowships and research grants in the world. More so, despite the unimpressive state of the Nigerian universities, six of them featured in the 2021 Times Higher Education World University Rankings. This suggests that some of the Nigerian universities can attract some of the best brains in West Africa for their post graduate studies. This may be a good source of foreign exchange earnings as well as enhance the cultural diversities of our universities. All we need to do is open our best universities to the rest of the world by maintaining a 100 percent functional websites.
According to some reports, over a million people from across the globe are in different universities in the United States of America for tertiary education. It should not therefore be a surprise that quite a number of the best brains around the world are in the US. Many of these brilliant minds had gone to study in US and found the country supportive of their dreams and careers and chose to stay back in US. What is the percentage of international students in our universities compare to the rest of the world? The truth is that our universities need to be repositioned to make them more appealing and accessible to foreigners by ensuring that their administrative processes, exams and records, admissions, enrollment, enquiries, lecturer and students interactions can be effectively handled through their online portals.
Thus as part of the efforts towards transforming our universities to become world class institutions, the administrators of these institutions must devolve an online system that will be in line with best global practices and standards. Nigeria must deploy technology to handle all the major activities in our universities. This can be achieved through proper financial investment and training of all the categories of our university workers on how to operate computer system effectively and use basic application software. Doing these will improve the global rankings of our universities, give our universities better world outlook and recognition, and facilitate better interactions and relationship between Nigerian universities and the rest of the world by building collaborations and network across the borders. Maximising the potentials of electronic online system in Nigerian universities would also help the universities to become more transparent in all their dealings and equally receive more financial and non-financial rewards from corporate bodies, individuals and their alumni. But for all these benefits to be actualized, regular and uninterrupted academic calendar must be maintained with increased funding to provide the necessary motivations and conducive environment for all the university workers.
Shamsudeen Ayeni submitted this piece from Akute. He can be reached via [email protected]
Disclaimer:

"The views/contents expressed in this article are the sole responsibility of the author(s) and do not necessarily reflect those of The Nigerian Voice. The Nigerian Voice will not be responsible or liable for any inaccurate or incorrect statements contained in this article."