What It Takes To Be Aboriginal Igbo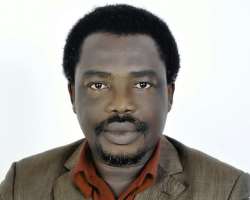 Beyond Religion And Culture: Ndigbo are Aboriginal people. You can call them indigenous people. Across the world, Aboriginal people don't joke with their spiritualities. They do this through arts, paintings, rituals (not human sacrifice), absorb parts of other beliefs but not throwing theirs away, embrace chief foundational knowledge of their Aboriginal cultures, traditions and spiritualities.
They tell ancient tales, gather in comminity, dance and sing in their anscient ways, dream and design in their own ways. This is what it means to be a people. They understand that any Religion or spirituality which is not in tandem with the relationship of the people, earth, nature isn't Aboriginal to the people.
Ndigbo forebears tried to keep the Igbo Spirituality, Cultures and Traditions in carved woods, paintings, folklores and others due to their then educational background and development. Instead we would today improve on the footpath they left, we are throwing everything that worked for Ndigbo away forgetting that across the world's developments, there are Aboriginal peoples who still hold onto their Spirituality to the peak, and have even developed them more than their forebears did.
But this is not the same with my Igbo, where anything Aboriginal is characterised by Satan, Demon and other demeaning words carved to churlish the Igbo by our own brothers and sisters who took to alien belief-systems and are very docile to research on their found beliefs or their Aboriginal history except that which their masters handed them for the purpose of ruining the Igbo Aboriginal Spirituality, Cultures and Traditions and the general history. However, there is a new wave of retreat by Igbo youths taking over what was left of their forebears' spirituality.
This few have found out that in the Aboriginal Spirituality, Cultures and Traditions lie the natural potent powers and how one should live as a human being. While these youths want to tell their Igbo history, identity and origin in the Igbo way, the most brainwashed majority among they are shouting them down and want them to continue to wallow in the streets of ignorance just as the West made it their point of duty for people in this clime to wallow in, in the cause of colonialism. Without minding the nuisance of ignorance these majority exhibit against their Igbo Spirituality, Cultures and Traditions, the few youths will not stop a saintly project they have started as the revival of the Igbo
Spirituality which its time has come. It is wisdom for man to know himself and anyone not knowing him or herself in the Igbo ancient wisdom, Spirituality, Cultures and Traditions is doomed and fooled as far as you are Igbo. It is time these majority Igbo people still holding the stories told them by the West retraced their ways and rub their native soils on their foreheads and pray for forgiveness and repent.
This is the time few Igbo youths are releasing what foreign religions have kept the Igbo Spirituality under lock and key. We no longer need to spread the virus of foreign religions; we need to spread the virus which needs spreading: Igbo Aboriginal knowledge and wellbeing. This is the time Ndigbo should come back to the light kindled by their forebears that was extinguished by the majority ignorant. It is an important work to do no matter how long majority have wallowed on the path of foreign darkness. This is the time to come back home and bring our history laced in the Igbo Spirituality on the world map.
ODIMEGWU ONWUMERE
Nov. 16 2020.