#EndSARS WhatsApp Group Administrators Arrested And Detained By Police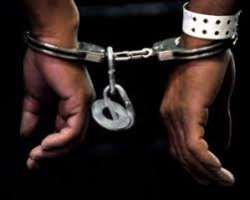 The Osun State Police Command have arrested two administrators of a WhatsApp group used for mobilisation for #EndSARS protest in the state.
The WhatsApp group administrators, Babawale Popoola and Fisayo Aderemi were arrested on Thursday in Osogbo.
The arrest, it was learnt is not unconnected with the looting that accompanied the #EndSARS protest. The police have asked the administrators of the #EndSARS WhatsApp group to provide their members.
When contacted, the state police spokesperson, Yemisi Opalola did not deny the arrest of WhatsApp group admins. She, however, said they are detained for their roles in the arson that followed the protests in the state.
Asked why they were yet to be arraigned, she simply said "they are still being investigated. After the investigation, we will know what to do."