Soro Soke! The Way Forward.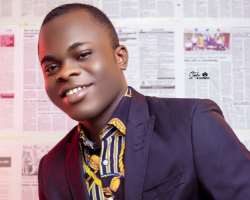 The #EndSARS protest is an eye-opener to the youths of our dear nation. It has brought to light the undeniable fact that our so-called "leaders" don't care about us - the subjects - nor about what becomes of our future.
It is extremely sad to note that the majority of the youths, over the years, have shied away from politics, hiding behind the hackneyed platitude that "politics is a dirty game." This is one of, if not the major reason we have the kind of rulers we have in our dear country.
As the ancient Philosopher, Plato, rightly said, "one of the penalties for refusing to participate in politics is that you end up being governed by your inferiors."
We have visionary citizens whose daily prayers are for the good of our dear nation. But these persons can never be at the arena of powers because a greater number of us, especially the teeming youths exhibit political apathy.
This is a wake-up call to all and sundry.
We have slumbered for too long. Get involved in the governance of your local vicinity. It all starts from the smallest unit. If you can enthrone good governance in your local neighborhood and I do the same, we can replicate the same in the central.
We can't solve the problem of bad governance by just sitting and complaining or throwing tantrums.
2023 offers us yet another ample opportunity to right these wrongs and mistakes. The foundation, which is getting involved in politics and the governance of your locality.
Refrain from putting up an 'I don't care' attitude and do away with the misconception that you don't have a voice. You do have a voice.
The protest has shown us that we are more than we think. We are A GREAT VOICE. A voice that can make a whole lot of difference.
Your PVC is your voice as a citizen of a country. Get your voters card. It is your currency to purchasing the good governance you clamour for.
It is high time we all get involved. The time is now; let posterity be proud of us.
Go get your Personal Voters Card, if not for anything, for the sake of our fallen heroes of 20/10/2020.
Disclaimer:

"The views/contents expressed in this article are the sole responsibility of the author(s) and do not necessarily reflect those of The Nigerian Voice. The Nigerian Voice will not be responsible or liable for any inaccurate or incorrect statements contained in this article."