Borno State Correspondents' Chapel Laments Unethical Conduct of SSA Media to Gov. Zulum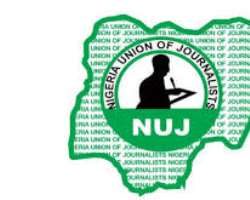 The Chairman and members of Correspondents Chapel of the Nigeria Union of Journalists Borno State have observed with dismay the attitude of the Senior Special Assistant Media to the Borno state Governor, Mr. Baba Shiekh Haruna, towards the mainstream media operating in Borno state.
A statement issued Tuesday by the Chairman if the Chapel, Alhaji Haruna Dauda Biu said ," It is disheartening to observe that in recent times there seems to be a deliberate attempt by the officer to prevent members of the Correspondents chapel who represent various national and international media outfits from doing their jobs."
"The Senior Special Assistant on Media who recently assumed the supervisory role of the Governor's media affairs has continued to engage in an unprofessional conduct by refusing to invite or inform journalists of important public engagements or functions of the Governor in the state.
"This singular act negates the provision of section 22 of the 1999 constitution of the Federal Republic of Nigeria as amended which empowers the press to function freely without any form of hindrance.
"The Correspondents chapel wishes to remind the SSA Media that good governance and accountability, which his principal, His Excellency Governor Babagana Zulum stands for, can only be achieved when the media is allowed to cover and report the activities of government for effective checks and balances.
"The Chapel has on several occasions tried to draw Mr Baba Shiekhs attention to this unbecoming attitude but to no avail.
"To this end, therefore, the Chapel will no longer condone any attempt by Mr Baba Shiekh Haruna or those he delegates to undermine press freedom in Borno state" , the statement added