ELEBUWA ENEBELI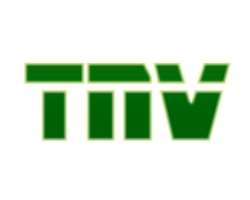 Background
I am Enebeli Elebuwa, I hail from Upkane in Otagunu local government area of Delta State. My dad died when I was 10 years old, so I left my home town when I was only 12 to stay with someone in Lagos who never care to my education. I am a retired civil servant. I have been in the acting profession for the past 30 years. I started by going to auditions and somebody one day just said he wanted to use me for a perfomance and that was how it all started.
TV Soaps
The first soap I did was Mirror in the Sun. I played in the first three pilot episodes and eventually I was worked as an assistant producer/director in the soap. I had to leave the role I was given to enable me concentrate on production. I have been part of so many productions and I may not be able to remember all now but I am presently working on Heaven's Gate produced by Zik Okafor.
Movies
The first one I acted in was a film (celluloid) called Dinner with the Devil. It was produced by Sanya Dosumu in 1974/75. I played the role of a police officer investigating a crime and I can remember that I featured in other major films including Bisi Daughter of the River by Jab Adu and Eddie Ugboma's Oyenusi. When we started home movies, I featured in Journey To Hell. I cannot remember all but there is this particular movie titled Dark Goddess, which featured actress like Regina Askia and others. I have since done many others. I have been in the home movie industry since 1994.
Challenging work
To me, every script is challenging. Once I agree to do it, I have to play a role I haven't played before. So, there is no script that is not challenging, when I look critically at the role, it turns out to be that I have to play a character that is not exactly mine.
Inspiration
My inspiration comes from God. I try to work hard because there are so many things that one cannot do well, one should not be jack of all trades, master of none. So, as an artiste, I concentrate on God to lead me most of the times. I do not look on anything or anybody to give me inspiration, I depend on Christ to inspire me.
The industry
The movie industry is profitable, I do not see myself featuring in every soap. I think a soap is sufficient for an actor, so I have one running and I am not expected to be jumping from one soap to another because one would not give enough time to the characters.
Also I could remember that in 1977, I was paid N1000 while working on Oyenusi and that was the highest fee ever paid to anybody at that time. Today, a lot of people are involved, remuneration is a lot better than it was in those days. Even on TV in those days, artistes have received less than N50 working on Village Headmaster and some other programmes. The movie industry is rather coming up but it hasn't really come of age until I see the average marketer selling up to two hundred thousand copies, four hundred thousand copies or even a million copies in a country of about 120 million. then I can be able to say we have really come of age.
Role in Village Headmaster
I was the police officer who comes from Jebaco to arrest criminals in Oja village. I enjoyed the programme because the masters that I met initially were all in Village Headmaster. These include the Aladeode of Oderemo, Oba Funso Adeolu (Eleyimi), Bassey Okon, Uncle Jab Adu, it was one big family. Others include Elsie Olusola (Sisi Clara) Mrs Ibidun Allison (Amebo) and Joe Layode. I started in the time of Femi Robinson and I also acted when Justus Esiri was there. But in Village Headmaster, I also got the job of assistant producer/director. In those days everyone was his brother's keeper and people worked together and attended parties together.
Turn off
I hate lies and injustice.
Memorable moments
I didn't start acting because I wanted fame, I have had my rough and good times in life, I remembered so many things but I can't recall any spectacular day as such in the movie industry. But one of the greatest things that has happened to me since I came into this industry was that God saved my life from a very near fatal accident. I was driving to Ijebu Igbo and on getting close to Ogun State University, Ago Iwoye, my car somersaulted and eventually hit a big barrier; I lost control and the car eventually hung on the bridge. A greater part of the car was almost down there and I was rescued by some policemen who came and stood behind the car, pressed it down and rescued me and three other people who were with me in the car. I didn't know how it all happened- It was really a miracle that showed that God wanted to preserve me.
Role model
I wouldn't say I have a role model as such because I went through things that even some of the people that I might describe as role models never went through. My kind of role model is a great man who knows how to care for the ordinary people but this quality is missing in our society. Everybody is working for him /herself, nobody cares for the other person. One of the people that I admired as a young man then was the late Tai Solarin. He was doing things for the society; he trained children who ordinarily would not have been educated. He was someone I could call a role model if I am asked to choose one. The other person is Mother Theresa of India who left her home to help the needy.
I also love Wole Soyinka, a great Nigerian who has achieved a lot through hard work. He was enlightened in time and he took advantage of it and used it reasonably well to bring fame to himself and to his nation.
Most popular work
What brought me into limelight was Andrew. Andrew was done about 21 years ago in a jingle on television where the man said he was checking out of Nigeria: a place where there is no electricity, no good road and where one could not even find a bottle of beer.
Philosophy
If I had the time to think, maybe I will bring out other things but my most important legacy in life is live and let live, which we hardly do in our land. Secondly, I always preach that people should love their neighbours as themselves.
Marriage
I am married, I have four children who are in school. My children are not into what I am doing and I cannot force them because my father did not force me into the arts. I will give them a chance if they are interested but I won't go out of my way to force them into unnecessary publicity.
Relaxation
When I am not acting, I sleep or play music. I play a lot of Urobo music, I do not understand the language but the music touches me a lot. I also listen to the Jazz music of Joe Williams and other modern artistes. Sometimes, I go to niteclubs or shows and listen to good artist perform. At times I perform myself I vamp with the guitar and I sing.
Advice to up-coming artistes
My advice has always been that upcoming artistes should work hard. A lot of people think that only dropouts can become actors/actresses but it is not so. You have to be intelligent if you want to become artiste because there are lots of intellectual work involved.
Dr. Femi Shaka of the University of Port Harcourt has promised me that whoever comes to him through me from any part of Nigeria, he would train for a certificate course. This is basically for those who are in a hurry and who would not want to wait for four years in a university to train as an artiste. Young artistes should work hard because nothing will be waiting for them. In our time, before we started acting, we had to go to the theatre to dance, sing, and act through the night just to keep us going. When given a script, an artiste needs to rehearse it, go to the mirror and see if he/she can convince the audience of the role.
Becoming a producer
I was a producer/director in NTA and I have not given up the hope of returning to production. So, when the kind of big budget I am looking for comes, I too will like to produce movies.
Hollywood
If an invitation comes, I guess I will honour it but I have not acted in Hollywood. It is the dream of every actor to act there because Hollywood pays well but then I am not going to worry myself because they too have their own pioneers who never got well paid like us.