IMO: Lawmaker attacks female colleague with Dangerous Weapon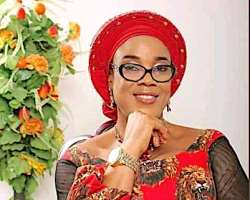 A memberof Imo State House of Assembly representing Ahiazu Mbaise State Constituency, Hon Samuel Otuibe, is said to have engaged in a show of shame by allegedly throwing a wine bottle at a female colleague, an act considered by many as the height of unparliamentary conduct and behaviour.
A House of Assembly source who spoke to The Nigerian Voice on condition of anonymity, said the incident happened at a caucus of the All Progressive Congress members in the House meeting convened by the Speaker, Rt Hon (Dr) Chiji Collins. But when members, for whatever reason objected to the meeting being held in the Speaker's lodge, it was then held at the Deputy Speaker's official residence.
According to him, "when members were allowed to air their views after the Speakers initial remarks, Hon Ngozi Obiefule, who represents Isu State Constituency, in her contribution accused the Speaker of peddling falsehood against her, in a bid to malign and tarnish her hard earned image and reputation. Hon Otuibe, instead of allowing her to fully air her views, allegedly tried to shout her down. This infuriated some of the lawmakers who were not comfortable with the way Otuibe spoke, including Hon Uju Onwudiwe, representing Njaba State Constituency, who cautioned him to exhibit maturity and decorum befitting an honourable member of the legislature by allowing Hon Obiefule to conclude her speech".
"At that point, as if acting out a script, based on pre-conceived impression and bottled up emotion, Hon Otuibe, moved menacingly towards Hon Onwudiwe with clenched fists and screaming on top of his voice, saying, "am I talking to you, etc?". Hon Iyke Nnodumele of Orsu State Constituency blocked and prevented him from reaching where Hon Uju was, to probably hit her; Otuibe picked a wine bottle and threw it at Hon Uju with the aim of breaking her head. But luckily, she dodged and the bottle smashed on the wall and injured the duo of Orsu and Ohaji Egbema Lawmakers. Not yet done with his conduct, he also picked a wine glass and threw at her. This also missed the target".
When contacted, Hon Uju Onwudiwe confirmed the incident and "wondered why somebody who claims to be an honourable member of the state legislature would condescend to such an abysmal level of behaving and conducting himself like a tout that is deficient of every form of moral rectitude, formal education and home training".
Continuing, she said, "if not the intervention of the legislators for Orsu and Ohaji, Hon Iyke Nnodumele and Hon Okoro Cyriacus Heclus, respectively, who held and prevented him from carrying out his bad intention, the story would have been different. Otuibe's unparliamentary conduct that elicited instant uproar at the meeting violates relevant portions of the House rules and would not be left unchallenged when the House resumes sitting. Nobody, no matter how highly or lowly placed has the right to harass, intimidate or cow anybody and vice versa, If we that have the mandate of the people cannot protect ourselves, how can we protect the vulnerable citizens?". She vowed to pursue the matter to a logical conclusion in line with the provisions of the House rules, when the House reconvenes to serve as a deterrent to others of like mind.
She also pointed out that this is not the first time that the Ahiazu legislator is exhibiting such ungentle-manly attitude "he had also exhibited such unruly conduct in one of our meetings with the Governor. If we claim to be honourable people, it must reflect in our conduct, bahavour, utterances and attitude and not just in name, title and position".
Responding to a question, Hon Uju wondered why the Speaker, as leader of the state legislature who should ensure the safety and security of the lives of members, frown at and condemn all acts of misconduct and security breaches and in whose presence the ugly incident happened, has not called her since then. "He also neither said nor did anything while it was happening. "He just sat down there and watched. This gives credence to insinuations that, what happened was a well written script to cause confusion and disrupt the meeting because they sensed that majority of the members were not pleasantly disposed to some of the actions and inactions of the Speaker", she posited.
All efforts to reach Hon Otuibe for comments proved abortive, as he neither responded to our calls nor text messages.